Wine Tasting Bliss (https://WineTastingBliss.com) celebrates the wine tasting experience! Wine Tasting Bliss encourages new and experienced wine lovers to discover and explore new wineries and tasting rooms. We focus on making the wine tasting experience approachable and fun for everyone. Our approach has resonated with a broad audience because our readership has grown steadily over the past five years.
Here some key statistics from Google Analytics: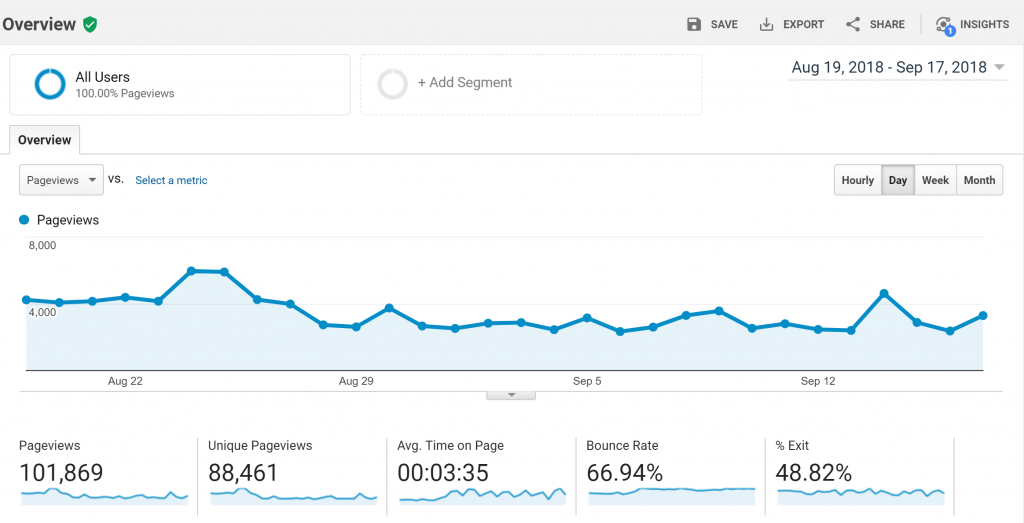 The Top 10 related interests of repeat site visitors are:
Travel/Hotels & Accommodations
Home & Garden/Home Decor
Employment
Travel/Air Travel
Financial Services/Investment Services
Real Estate/Residential Properties/Residential Properties
Apparel & Accessories/Women's Apparel
Real Estate/Residential Properties/Residential Properties
Employment/Career Consulting Services
Business Services/Advertising & Marketing Services
Want to explore a possible collaboration, winery feature, or product review? You can reach us at Editorial@WineTastingBliss.com. We would love to hear from you.
Cheers!