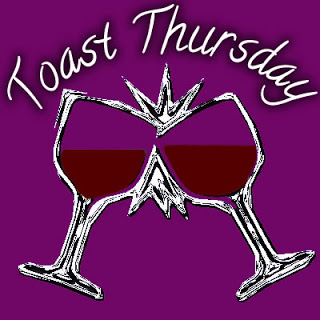 Let's raise our glasses to the month of November! There are many important dates to be aware of this month and to help you plan accordingly I have compiled a list of the top 10 in date order.
November 2nd: Deviled Egg Day
I do not know who came up with this day or even why, but this is worth raising a glass to. Deviled eggs are delicious and in my opinion a pain to make so I will raise another glass to those who take the time to make them. Thank you.
November 4th: Daylight Saving
Remember to "fall" back by setting your clock back one hour. I recommend you do this before you go to bed because the time change technically takes place at 2:00am. Enjoy your extra hour of sleep!
November 6th: Election Day
Please exercise your right to vote and wear your "I voted" sticker with pride!
November 12th: Veterans Day
Support our troops and thank a veteran today for their service in protecting our county! Thanks Grandpa!
November 14th: World Diabetes Day
This day means a lot to our family. With three kids being Type 1 diabetic we like to do as much as we can to spread the word about T1D to bring awareness and hopefully one day a cure. Learn more about Type 1 (previously known as juvenile) by clicking here and Type 2 (the most common form of diabetes) by clicking here.
November 15th: Great American Smokeout
The American Cancer Society is celebrating it's 37th annual Great American Smokeout. This day is used to encourage smokers to use the date to make a plan or plan in advance to use this day to quit smoking. To learn more about the Great American Smokeout or the American Cancer Society please click here.
November 22nd: Thanksgiving
Eat, drink, be thankful and enjoy the day with your family!
November 23rd: Black Friday
Many stores are opening at midnight with door buster deals. Check out The Black Friday to create a game plan. Remember to wear comfortable shoes and stay hydrated.


November 26th: Cyber Monday
If you are not up for physically battling with the crowds, you can battle them on the information superhighway (beginning at midnight again on lots of sites) while you sit snuggled in a blanket with a warm cup of coffee in hand. Don't forget your credit card before you get settled!
Entire Month: Peanut Butter Lover's Month
Whether you enjoy peanut butter straight out of the jar, spread on a piece of toast, made into fudge by Judi or mixed together with chocolate, celebrate with a little bit of peanut butter each day.
Cheers,
Sarah
---
About the Author
: Sarah's philosophy is that every occasion; a wedding, job promotion, Friday night after a tough week or even sitting at a Pai Gow table in Las Vegas should be celebrated with a glass of bubbly in hand. Her reviews will be casual, just like her. Descriptions will be basic and typically consist of a great place to drink said wine.
---
It pays to subscribe!
We will send you a brief email whenever there's a new post, so you'll never miss an article. We promise not to be a pest. Unsubscribe any time you like. And, of course, we won't let ANYONE else use our subscriber list. By subscribing, you agree to our
Privacy Policy
.
So go ahead,
click here to SUBSCRIBE
!