Making wine is unquestionably an artistic endeavor. Many times, this artistic flair is expressed in other ways, too. That's what makes visiting wineries and tasting rooms so much fun: seeing the unique expression of art in the wine and so much more. One classic example of art in every form is a visit to d'Art Wines in Lodi.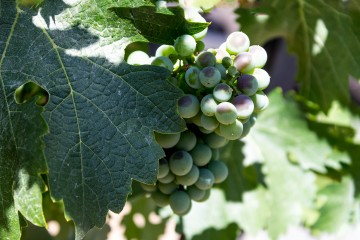 The grapes in the fields were just turning from green to red, and Lodi-area wine makers were starting to think about freeing up some space in their winery for the next harvest. This is a perfect time to go wine tasting because the current releases have had some time to shake off any bottle shock, and sometimes there are "end of vintage" sales being offered to further strain our overtaxed wine racks.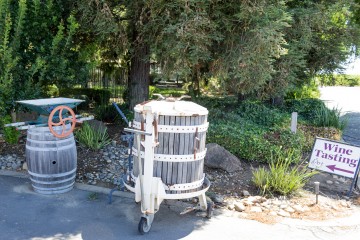 We arrived at d'Art Wines right at their opening time. That meant our choice of parking, plenty of time to soak in the intriguing outdoor decorations, including a vintage truck, an old-style press, and even an adult-size cage presented with no explanation whatsoever. The staff was hurrying to prepare their patio area for a wine club member party scheduled for later in the day. A lot of focused energy, and all done with a smile. The staff was genuinely happy to be at the winery, and each one made us feel welcome.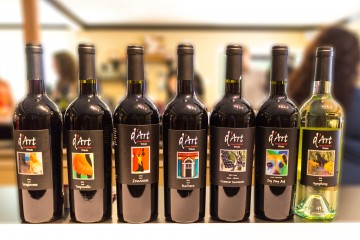 Wine guide Wendy made us comfortable along the tasting bar and started our tasting with their 2016 White Barbera. With hints of apple and citrus zest, we thought it had nice complexity and a lovely finish. With the extensive wine list offered at d'Art, we used our "divide and conquer" strategy, with each of us taking on a share of the list and nobody responsible for the entire list.
So many wines that we loved! We use this "one bottle per winery" guideline when touring in an attempt to control the influx of wine to our house. We are much better at buying wine than drinking wine, and sometimes the inventory imbalance gets a bit out of hand. With d'Art serving as our very first stop of the day, we knew that our guideline was doomed.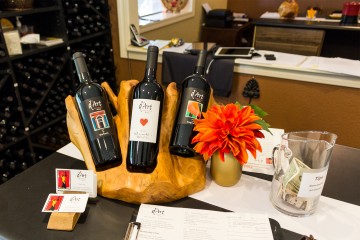 Leading the "take home" list was their 2014 Tempranillo, which was labeled "yummy!" by several of us. If there is an encyclopedia of wine, this wine belongs on the Tempranillo page, it is that classic. The 2012 and 2014 Barberas were both lovely, with the 2012 begging to be paired with a pork chop and the 2014 ready to be sipped by itself. The Dog Day Red was incredibly drinkable, with notes of earth, leather and peony, perfect for chicken with mushrooms. Bringing the end of the list was a surprise: their 2016 Symphony. This mid-sweet white, a blend of Muscat and Grenache Gris made a lot of friends.
With a bulging bag of wine bottles, we thanked Wendy and wished everyone well with their club party, and set off toward our next tasting. What a great start to our day in Lodi!
---
So have we mentioned the fun things we have up our sleeves for our wonderful subscribers? Join our wineless wine club! It's free, you'll learn of our new articles the day they're published, and we will soon give you access to exclusive content. So go ahead, click here to SUBSCRIBE!