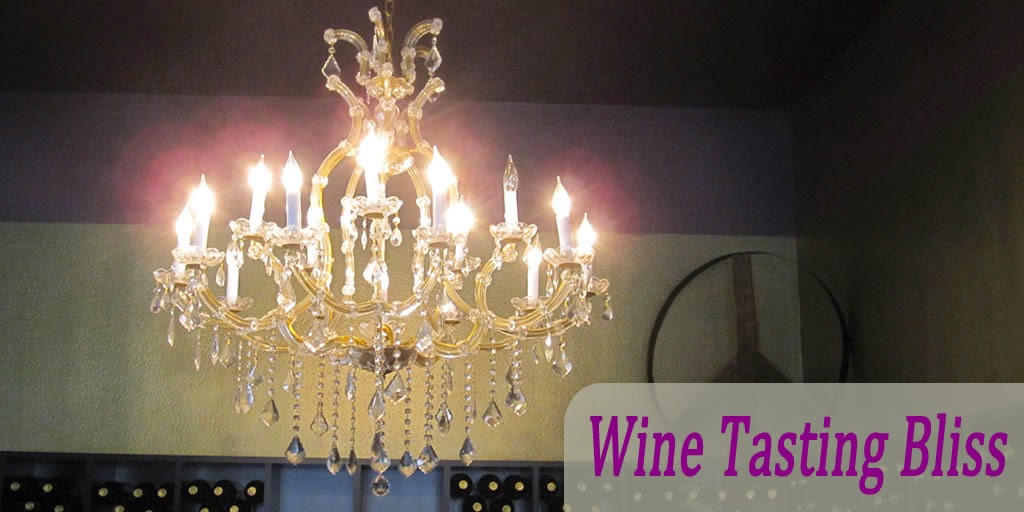 Following our amazing Segwine experience, we made our way to downtown Healdsburg. Our first stop was our most anticipated: the Selby Winery. Based on our in-depth Yelp research, we were excited to see if all of the rave reviews were warranted. To add an additional level of challenge, it was a Barrel Tasting weekend in Healdsburg, so a few thousand of our closest friends were also roaming Healdsburg, so we were ready for a high energy experience. We were not disappointed!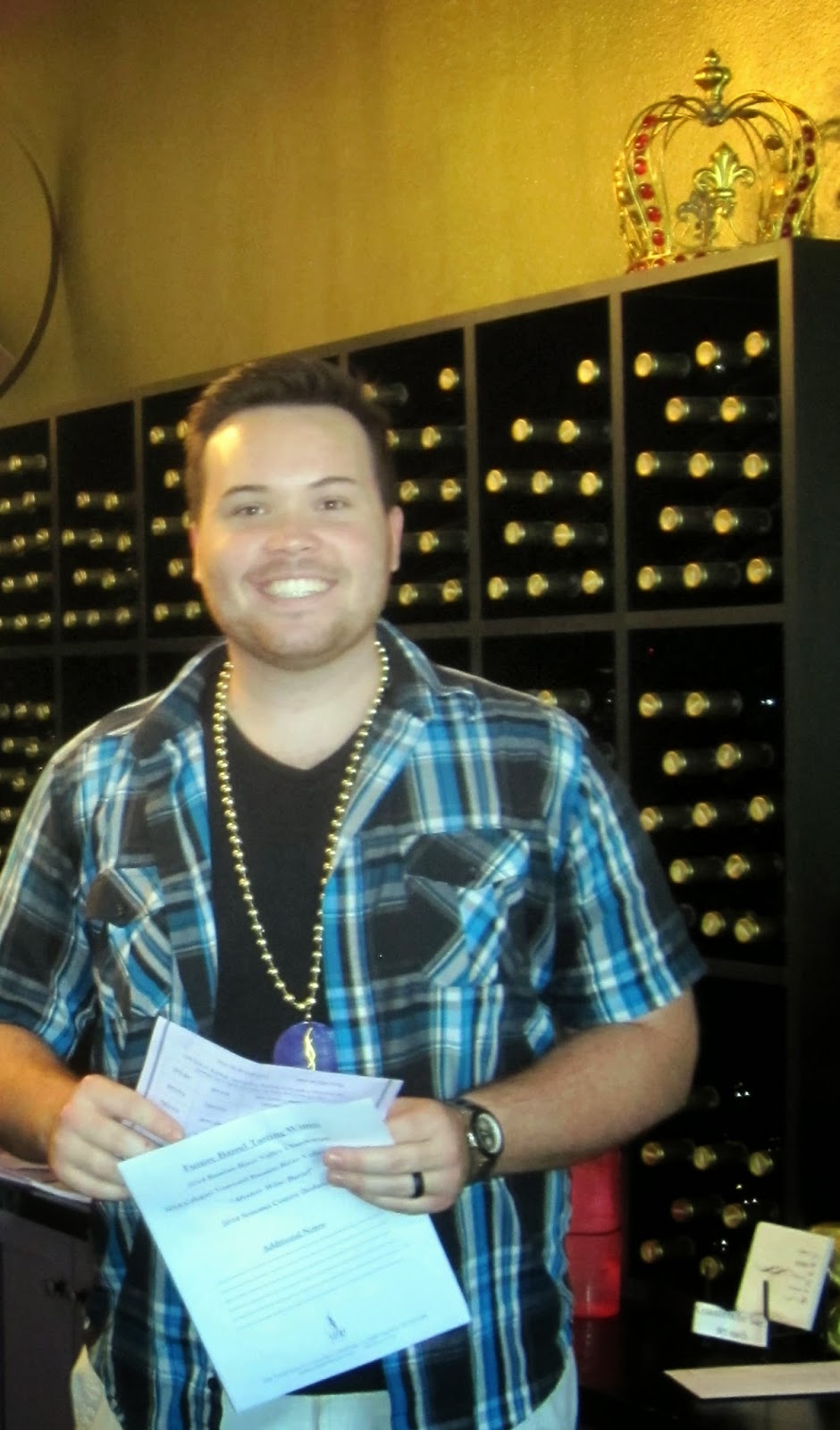 Nothing shakes Tyler!
The Selby tasting room is about the size of a typical living room. Pour in a few dozen tasters, and the energy (and noise) level is inescapable. Upon entering we immediately noticed two things: an amazing chandelier and an eerily calm tasting room manager.  Tyler, the manager, greeted us, set us up with wine glasses and started us on our tasting adventure. We began with their 2014 Sauvignon Blanc, which greeted us with bright notes of citrus and slate. A crisp and rewarding introduction to their flight of wines. We moved on with a 2014 Dry Rosé of Syrah. This unique wine had melon notes that would be great in the back yard during an intense bocce ball competition with the whole family. Lively and fruity, but not dependent on being ice cold to be appreciated.
Next up was their 2013 Chardonnay, with subtle hints of honey and pineapple. We commented on how much we enjoyed lack of overpowering butter, which Tyler credited to the 11.5 months on French oak. See, that's why I will never be a successful wine maker. Instead of 11.5 months, I would have overdone the entire process and gone with 12 months. Totally over the top! I'm grateful to the Selby wine maker for his/her sense of restraint, because the results were fantastic.
At Tyler's suggestion, we next ventured into the courtyard to experience their barrel tastings. Our favorite part of the barrel tasting was their Mystery Barrel. Ooooh, what is in the barrel? We swirled and sniffed, tasted and speculated. Many varietals were proposed but only one was correct: Malbec. The award goes to Sarah! No, Sarah, there is no actual prize, you made that part up.
Nice food pairings!
We tasted our way through all of the barrels, including some with lovely food pairings. Not only was the wine fantastic, everyone pouring (pipetting? wine thieving? what's the verb?) was friendly and enthusiastic about their particular wine. Add in a free-flowing stream of happy tasters (including at least one bachelorette party), and the party atmosphere was palpable! Once we were sure that we had tasted all of the barrels, we made our way back into the tasting room.
We then tasted their 2012 Grenache, poured by wine guide Lauren. The wine looked great going into the glass, but we were totally distracted by Lauren's amazing bracelet. Only swift evasive maneuvers on Lauren's part prevented a jewelry heist on Sarah's part. Once that situation was sorted, we reallly enjoyed the 100% Grenache wine, with pepper and cherry elements. But not quite as much as Lauren's bracelet, at least to some of us.
By far the most popular wine with our group was their 2012 Sangiovese. With a mere 5% splash of Syrah to soften the edges, this was smooth and balanced, with berry notes and an amazing finish. A bottle of this wine came home to our house and another bottle made it to Rob and Sarah's. A two-fer!
We wrapped up our tasting with their 2013 Old Vine Zinfandel. We appreciated the nice fruit without overpowering pepper common to many old vine Zins. A great way to complete our flight, but every good thing eventually comes to an end and our visit to the Selby Winery was no exception. We purchased our wine, said thank you and goodbye to Tyler and Lauren, and made our way back into the wilds of Healdsburg. Our walking and tasting tour was off to a great start!
---
About the Author
: John grills a mean steak and is always in the market for another wine fridge. Believes that if a winery has more than 10 employees, it's probably too big. Buys wine faster than he drinks it, but who cares?
---
It pays to subscribe!
We will send you a brief email whenever there's a new post, so you'll never miss an article. We promise not to be a pest. Unsubscribe any time you like. And, of course, we won't let ANYONE else use our subscriber list. By subscribing, you agree to our
Privacy Policy
.
So go ahead,
click here to SUBSCRIBE
!