Tasting a new wine is an exciting experience. Tasting new wines from two dozen new wineries can be mind-blowing! When the Association pour la Promotion des Vins et Spiritueux en Amérique du nord invited us to just such an experience, our response was an enthusiastic "Certainement!"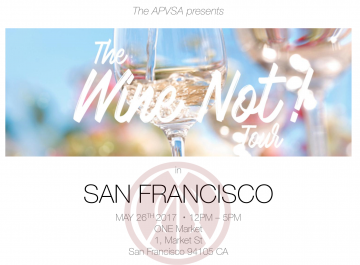 So if your High School French is as rusty as mine, the Association pour la Promotion des Vins et Spiritueux en Amérique du nord is more easily pronounced as APVSA. The association helps European wineries increase their name recognition and develop distribution in North America. That fit well with our desire to increase our knowledge emerging of European wineries. That made this industry tasting event a perfect match!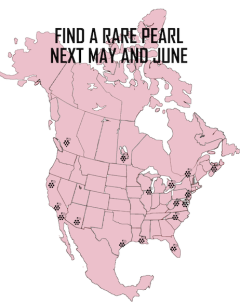 The APVSA "Wine Not!" tour will visit quite a few major cities in North America, including San Diego, Los Angeles and San Francisco this summer. Of course, we chose to attend the San Francisco event, which was hosted at One Market. After a bit of wandering, we found the tasting area in the sunny atrium. We checked in at the APVSA table and received our wine glasses and detailed winery/wine listing. The tasting area was arranged as a race track oval of rectangular tables, each hosting one or two wineries. The center of the oval had cheese and crackers, plus carafes of water. The first table was "self service" with a dizzying array of wines from wineries that did not send a representative. A great way to start a tasting event!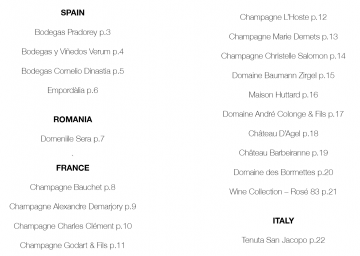 We surveyed the tables and examined our wine list to formulate a  strategy. The event was well attended, with some tables surrounded by several rings of attentive guests. Other tables were more open, ready to greet their next guest. We decided to use an opportunistic approach and jump from open table to open table. Over the course of the afternoon we were able to visit all of the tables, we just skipped the crowds. Winning!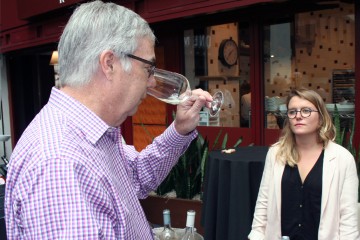 We found so many favorites! Choosing the "best taste of the day" was a fool's errand. Possibly the best taste of each table? That was achievable. There were many champagnes being poured, which was popular for each of us. On the other hand, there were a few Riesling and Gewürztraminer wines that were a bit sweet for some of our palates. It did give us an excuse to bring back the "Everything happens for a Riesling" chestnut. Every terroir was wonderfully represented, with each wine telling its own story was land and wine maker.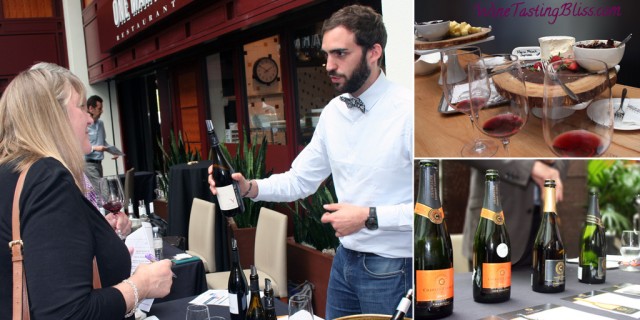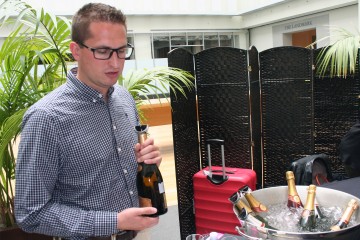 Although we enjoyed every winery, there were several that really stood out for us. From all of the fantastic champagnes being poured, all three of us felt that Champagne L'Hoste Père and Fils was our favorite champagnerie. Family owned and operated by three generations, we tasted four of their champagnes. Their Brut Tradition, a blend of 95% Chardonnay and 5% Pinot Noir, was aromatic and approachable. A great introduction to champagne for the newcomer. The Cuvée Prestige Blanc de Blancs just begged to be paired with crême brûllée. Judged as "heavenly" was their Millésime 2011, showing a complexity and layers of fruit rarely found in champagne.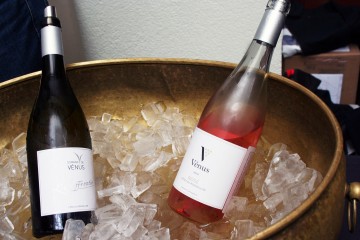 Another favorite winery of all three of us was Domaine de Vénus. Located in the Languedoc region of the south of France, very near the border with Spain, the high elevations and warmer climate produce wines with a definite personality. Their 60-year-old Carignan  vines produced a remarkable Côtes Catalanes: crisp and fruit forward, perfect with beef! Their Côtes du Roussillon Rosé showed us strawberry and raspberry notes. We thought it would be amazing paired with some Brie cheese.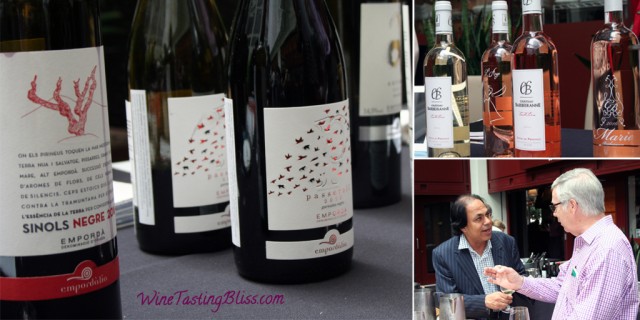 Having completed our circuit of the tasting tables, and sampled a number of lovely passed hors d'oeuvres (the house-made tater tots with caviar topping were said to be amazing), we thanked the APVSA staff and set off into the San Francisco afternoon. We can't wait to see these wineries on the shelves at our neighborhood wine store!
---
About the Author
: John grills a mean steak and is always in the market for another wine fridge. Believes that if a winery has more than 10 employees, it's probably too big. Buys wine faster than he drinks it, but who cares?
---
It pays to subscribe!
We will send you a brief email whenever there's a new post, so you'll never miss an article. We promise not to be a pest. Unsubscribe any time you like. And, of course, we won't let ANYONE else use our subscriber list. By subscribing, you agree to our
Privacy Policy
.
So go ahead,
click here to SUBSCRIBE
!