Dom Pérignon, the monk known as the father of champagne, was said to pronounce when he first tasted champagne, "Come quickly, I am tasting the stars!" After spending some time in the Champagne region of France this past May, we were excited to further extend our appreciation of champagne through a tasting at K&L Wines that focused exclusively on the product of the 2012 harvest. An amazing tasting ensued!
We had enjoyed a tasting at the San Francisco K&L Wines before, so we knew we were in for a treat. Any visit to this wine store starts out on a high note as we enter the spacious parking lot and easily find a place to park. That's right, a private parking lot in downtown San Francisco! We made our way into the store and soaked in the amazing vistas of wine thoughtfully displayed in every direction.
The tasting area is all the way in the back of the store. We were a bit early, so we browsed idly in the wine aisles, forcing ourselves not to pull any bottles, promising ourselves that we would be back to shop before we left. How do they keep all of these bottles shiny and dust free? Our humble collection of wine bottles quickly develops a layer of dust in no time at all. At our agreed time, we purchased our tasting tickets and made our way to the tasting area. As we expected, Champagne and old wine expert Scott Beckerley was leading the tasting, effortlessly managing several dozen tasters through their individual flights.
The 2012 growing season in the Champagne region of France got off to a disastrous start, with late frost, limited flowering, and hail. Luckily for all of us, warm, dry weather arrived just before harvest. Scott select eight Champagnes to survey the best of the vintage. We started with a 2012 Franck Bonville Vintage Brut from Avize Grand Cru grapes. Scott mentioned that this was fermented entirely in stainless steel tanks. We loved the tiny bubbles and notes of bread and citron. A wonderful start to the tasting flight.
The NV Ariston Aspasie Blanc de Blancs Brut from Brouillet (northwest of Reims) was next. Although not labeled as a vintage or millesime wine, it was made entirely from 2012 grapes. We tasted bright flavors of green apples, grapefruit and even some pear. A great choice for pairing with some Brie cheese! We next tasted a 2012 Franc Bonville "Belles Voyes" Brut also from Avize Grand Cru grapes. Scott told us that this was aged entirely in oak barrels, and we could taste that influence. There were pleasant hints of plum and berry without the typical citrus or pear notes normally found in an all-Chardonnay Champagne. Franc Bonville calls this their top of the line. Brian calls this a "Baby Dom" because its similarity to Dom Pérignon.
A 2012 Gilbert Jacquesson Vintage Brut, from Troissy old vine masssal Pinot Meunier grapes, was our next taste. This taste introduced us to the term "massal" which refers to the practice of replanting vineyards by grafting "classic old vine" shoots (before commercial clones were common) onto young root stock. This Champagne showed aromas of pear, bread, and flowers, with round, gentle layers of fruit on the tongue, with the hint of umami that we associate with Pinot Meunier.
Scott next poured a 2012 Louise Brison Brut Champagne from Noe Les Mallets. Scott pointed out that this Champagne was made in the most expensive way possible. Starting with organic vineyards and fermenting entirely in barrels, no detail was overlooked! A 50/50 blend of Pinot Noir and Chardonnay with a very low dosage (3 g/l), we loved the floral spice aromas and flavors of kumquat, strawberry and lemon meringue, even a hint of vanilla. This was a favorite for all of us.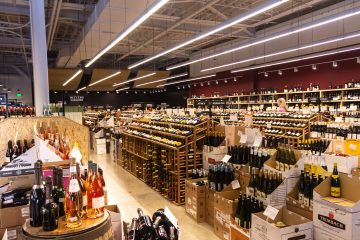 We next tasted a 2012 Michel Arnould "Carte d'Or" Brut from Verzenay. We learned that this Champagne is less than 2% of their total production, an is the result of a grape swap with Delphine Cazals. This was born to be paired with a charcuterie plate! Although a 50/50 blend of old vine Arnould estate Pinot Noir and Mesnil Grand Cru Chardonnay from Delphine Cazals, the Pinot really sings in this wine. Flavors of toast, citron, and even a whisper of black olive, all coming together in an amazing Champagne!
A 2012 Louis Brochet "Alain" Millesime Brut from Ecueil was our next taste. Louis Brochet was founded in the 18th century, with the first label being released in 1881. Evoking an immediate "YUM!" from all of us, we loved the balanced fruit and amazing finish of this 66/33 Pinot Noir/Chardonnay blend. Our final taste was a 2012 Louis Roederer Brut Rosé from Reims. An estate blend of 66/33 Pinot Noir/Chardonnay, this pale rosé really showcased the Pinot, with a delightfully full mouth feel and a grassy finish dancing with raspberry notes.
With our tasting flight complete, we thanked Scott for another wonderful experience and ventured to the Champagne aisle of the store. Several armfuls of Champagne later, we checked out and set off into the sunny August afternoon.
---
About the Author
: John grills a mean steak and is always in the market for another wine fridge. Believes that if a winery has more than 10 employees, it's probably too big. Buys wine faster than he drinks it, but who cares?
---
It pays to subscribe!
We will send you a brief email whenever there's a new post, so you'll never miss an article. We promise not to be a pest. Unsubscribe any time you like. And, of course, we won't let ANYONE else use our subscriber list. By subscribing, you agree to our
Privacy Policy
.
So go ahead,
click here to SUBSCRIBE
!