We were so excited to kick off our first visit to the Santa Clara Valley AVA. The first stop was recommended by everyone we asked: the Guglielmo Winery.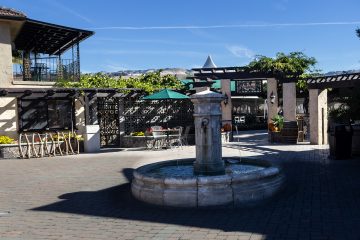 We arrived at the winery on a postcard-perfect day: sunny and warm, with a gentle breeze blowing wispy clouds slowly across the sky. We parked in one of several ample parking lots and walked past the large wine production building to the customer area. Along the pathway we saw displays of winemaking equipment from bygone years. Making wine, one bucket-full at a time! We entered a courtyard to find a large event space to one side, perfect for hosting a wedding or corporate event. We could almost hear the happy laughter and clinking wine glasses.
We continued through the courtyard to find the tasting room. The decor was transitioning from Halloween to Thanksgiving and Christmas so we entered a room bustling with employees preparing for their annual winter wonderland. Busy as they were, everyone stopped to greet us as we walked in. We chose an open spot along one of the several tasting bars and made ready for our first tasting of the day.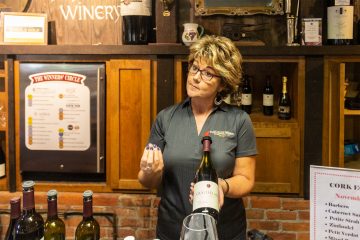 We met wine guide Amy, who set us up with wine glasses and gave us some background on the Guglielmo Winery. The Guglielmo family has been making wine in the Santa Clara Valley since 1925, with the fourth generation now taking roles in the winery. We learned that the winery currently produces wine under three labels. Their value-priced wines carry the "Tre" label, in honor of the three brothers that are the foundation of the winery. Mid-level wines bear the "Emile" label in honor of Emile, the founding grandfather. Their premium wines are labeled "Private Reserve."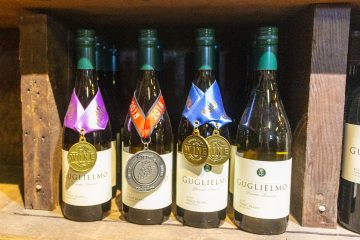 We started with their 2017 Tre Chardonnay, one of their most popular wines. The bright tropical fruit and crisp green apple finish refreshed our palates and set us up for a day of tasting. We next tasted their 2017 Grignolino Estate Rosé. Amy told us that they were one of only two wineries in America to grow the Grignolino grape. This grape varietal from the Piedmont region of Northern Italy gave us a lovely holiday rosé, with notes of tart strawberries and a clean, dry, fig finish. We thought that this wine could be an ideal introductory wine for an upcoming turkey dinner.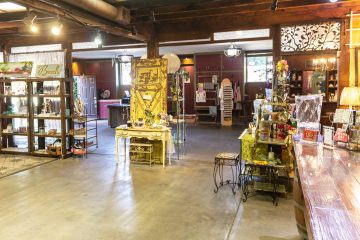 Their 2015 Private Reserve Pinot Noir was next, made from Monterey fruit. We enjoyed the aromas of cherry and tobacco and clear layers of fruit and spice. Amy then poured their 2015 Cabernet Franc, a wine with intriguing aromas that lured us to explore the plum and dark cherry notes, leading to a finish of white pepper and tobacco. Their 2013 Private Reserve Charbono was next up. We marveled at the deep ruby color and the pomegranate and plum flavors and gently tart finish.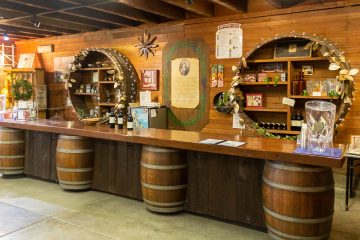 We moved onto their 2015 Estate Merlot, which we learned was recently a Gold Medal winner at the Orange County Fair. The wine was nicely balanced, with elderberry and black cherry notes on the mid-palate, with some acid and tannins on the finish. We would cellar this for a few years to bring out everything that the wine has to offer. Amy next poured a wine that she said was very popular with their club members: their 2018 Cork Equity. This is an annual "bottle your own" wine, with the blend changing from year to year. This year the wine is made up of 20% Barbera, 18% Cabernet Sauvignon, 18% Petite Sirah, 18% Zinfandel, 12% Petit Verdot, and 14% "mixed reds." Quite a lineage! Very well priced, we pictured carafes of this spunky wine pairing with BBQ ribs or a pork shoulder.
Amy asked if we liked sparkling wine! Insert your own joke here, because we ADORE sparkling wine! We learned that the Guglielmo Winery offers three different sparklings, varying in residual sugar. We started with Emile's Grand Cuvée. With only 1.8% RS, we loved the pear and mango notes and the clean finish. We also tasted their California Sparkling, which Amy said was very popular with their wedding customers. With a bit more sugar (2%) it was party-friendly, with fun hints of strawberry to pair with wedding cake.
All good things come to an end, and this tasting was a very good thing. After the tasting, we browsed the dizzying array of fun things to buy in the back rooms and promised ourselves that we would return to experience their winter wonderland. A few purchases later (plus some wine of course), we thanked Amy for the wonderful experience and set off toward our next Santa Clara Valley winery.
---
About the Author
: John grills a mean steak and is always in the market for another wine fridge. Believes that if a winery has more than 10 employees, it's probably too big. Buys wine faster than he drinks it, but who cares?
---
It pays to subscribe!
We will send you a brief email whenever there's a new post, so you'll never miss an article. We promise not to be a pest. Unsubscribe any time you like. And, of course, we won't let ANYONE else use our subscriber list. By subscribing, you agree to our
Privacy Policy
.
So go ahead,
click here to SUBSCRIBE
!