The Martin Ray Winery in Santa Rosa is a small winery in a large facility. Small-lot attitude in a large wine making footprint. Finesse where it matters with muscle to get it done. We explored Martin Ray and celebrated the positive outcomes from this apparent contrast.
Fresh from our morning floating across Santa Rosa in a hot air balloon, we made our way to the Martin Ray Winery. A wrong turn put us in the production entrance, surrounded by heavy equipment, a massive water tower, and enough grape processing equipment to handle many truckloads of fruit. Properly intimidated, we drove around the corner to the customer entrance. What a difference! Beautiful landscaping, nice outdoor picnic tables, and a picture-perfect tasting building. We found it!
We choose wineries to visit based on a number of criteria: winery size, varietals produced, winemaker's reputation, even serendipity. This was a first for us, because we chose Martin Ray because of a conversation on Instagram. Sarah recently started up our Instagram feed, and Tiffany from Martin Ray was one of our first followers. Such diligence and obvious good taste in Instagram accounts (aw shucks) needed to be rewarded, so we put Martin Ray at the top of our tour list.
We parked and checked out the grounds a bit. The space was designed with parties in mind, with plenty of room for happy wine club members (for instance) or leisurely picnics. There's plenty of room to roam, and picturesque portals into the barrel rooms just right for photo ops.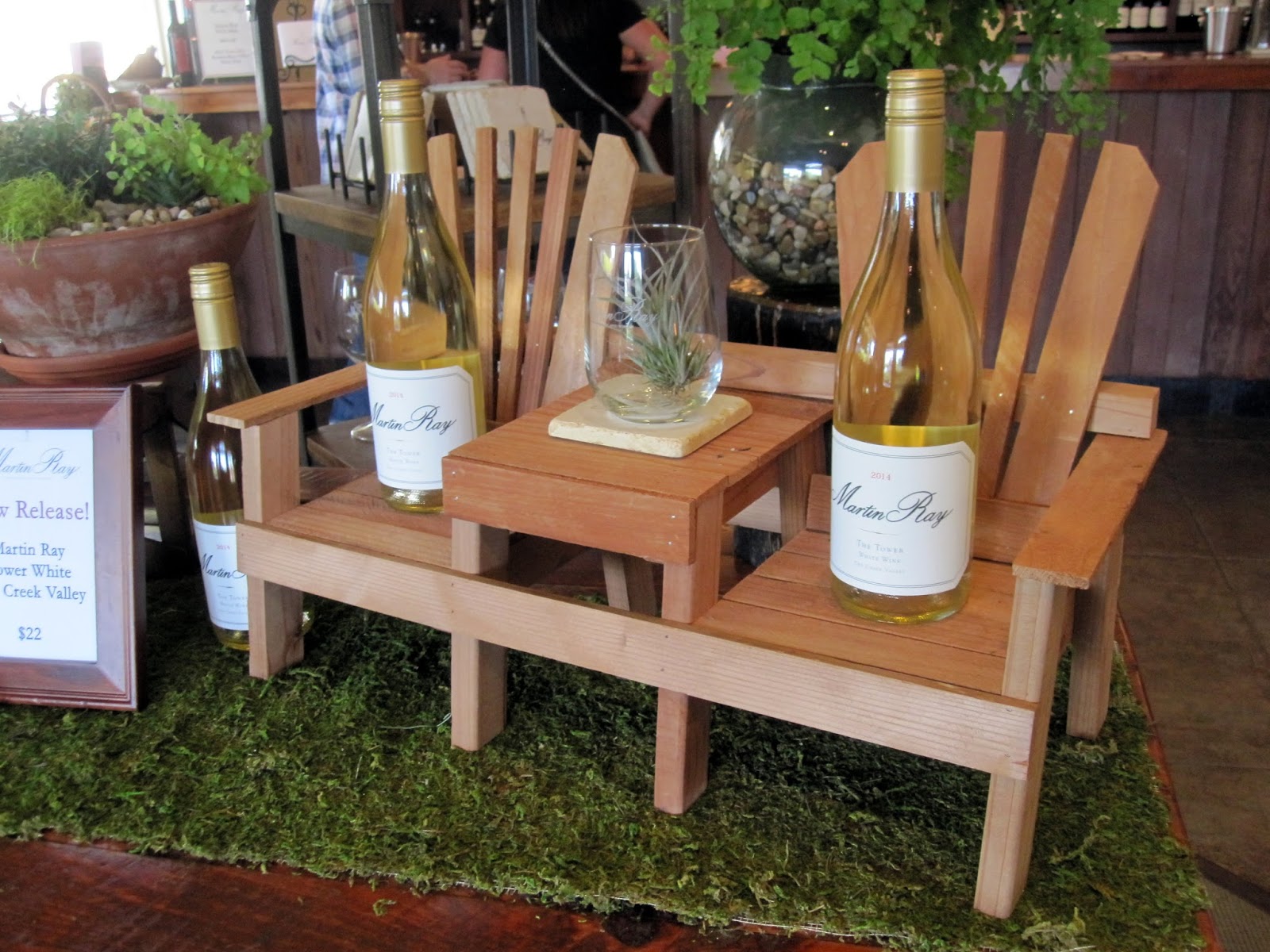 The tasting room was just as well appointed, with something to catch the eye in every direction. My favorite collectible was a tiny set of lawn chairs, sized to display bottles of wine. Cute and unique and, to my surprise, left behind after our ladies completed their shopping. I was certain that this would follow one of us home.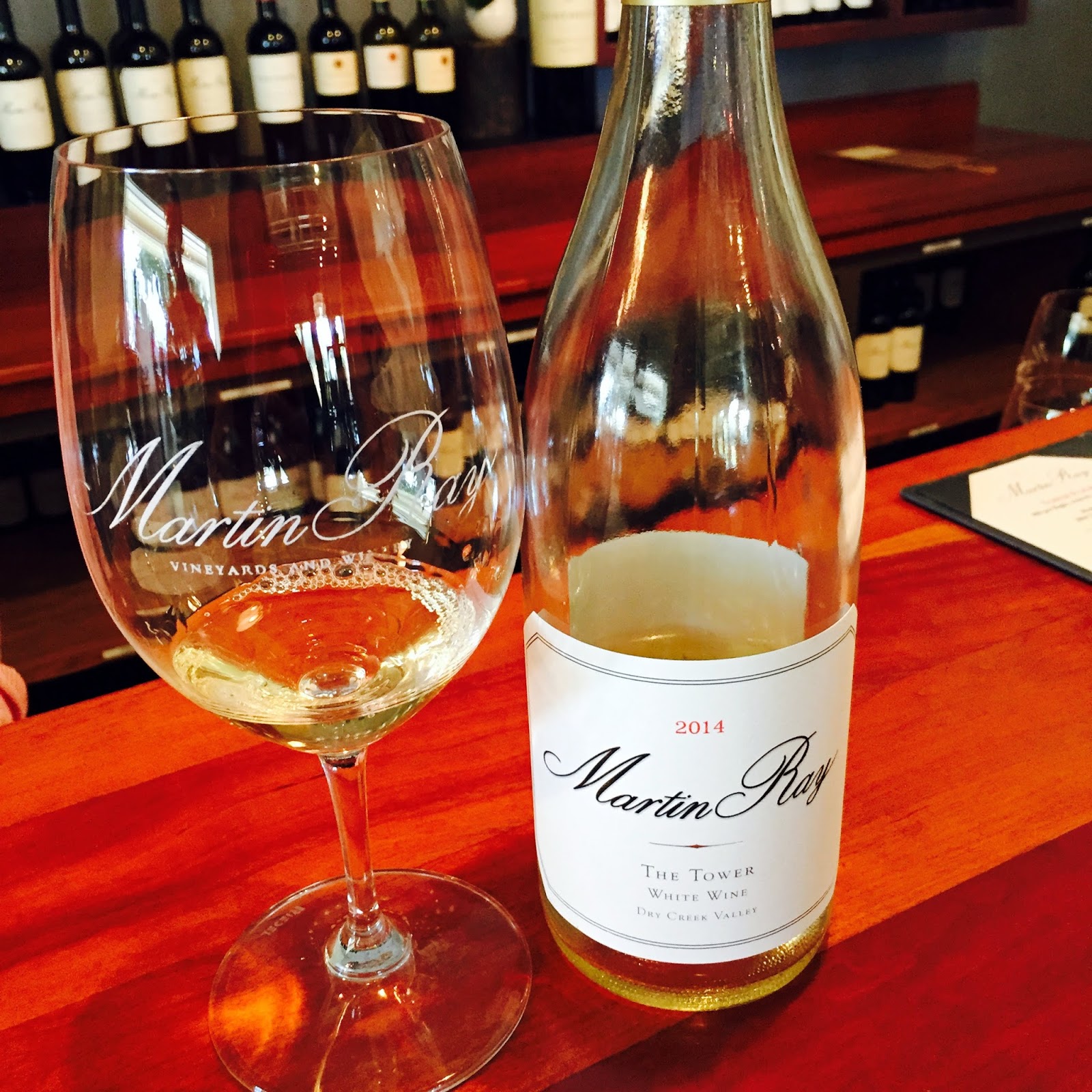 Shopping for knick-knacks completed, we approached the tasting bar and prepared for our first tasting of the day. Wine guide Penny welcomed us and set out our tasting glasses. As usual, we shared a tasting to keep us going through a long day of touring wineries. It was time to get serious.
We started with their 2014 Tower White. We enjoyed the grassy nose and lemon zest on the palate. This was an ideal starter wine for the day, not too heavy but with a personality of its own.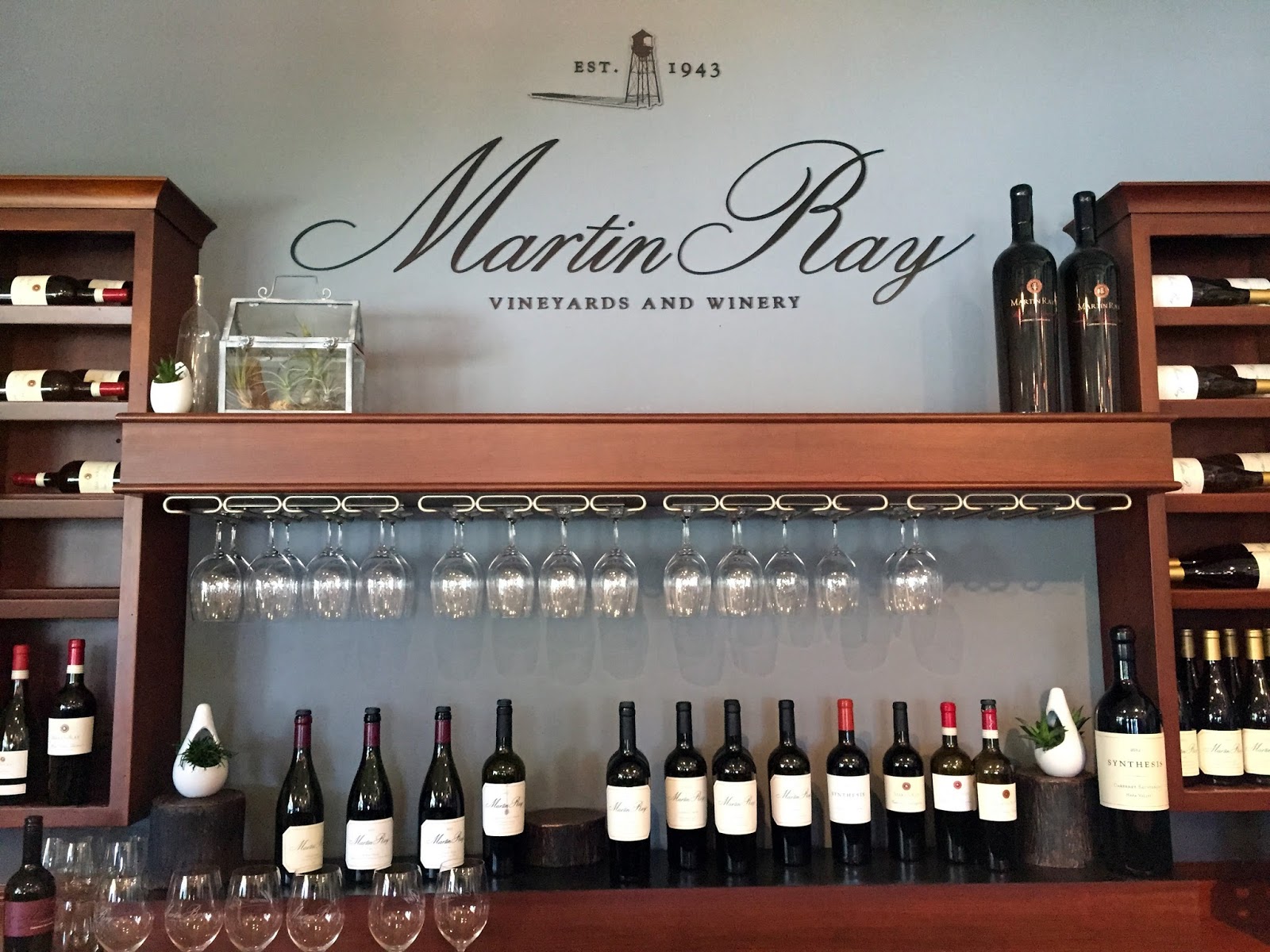 Their 2013 Chardonnay was next; buttery with vanilla, grapefruit and even a hint of pineapple. As we sipped, Penny told us that a 35,000 gallon wine barrel was being converted into part of an event center. Just the sort of excuse we were looking for to plan a return visit!
Next up was their 2012 Pinot Noir made from Santa Cruz grapes. This wine received a score of 92 points from Wine Enthusiast, and we could taste why. Bright and bold, we loved the hints of cherries and toast.
We next tasted theri 2013 Pinto Noir from Green Valley. This wine was more in the French style and we appreciated the nice balance and the plum finish. But wait, there's more: a 2013 Pinot Noir called Dark Star Hill. Inspired by the Grateful Dead song of the same name, this was a hit with all of us (even setting aside the Dead Head reference). This wine spent 16 months on French oak, half new oak, half neutral oak. The rich plum and spice notes and clean finish make this a wine to sip and sip and sip.
Their 2013 Merlot from the Stag's Leap area was a happy surprise: great fruit, low tannins, low acid, and great sour cherry and plum notes. A Merlot for people who think that they don't like Merlot!
Another surprise was their 2014 Cabernet, from the Simpson Ridge vineyard in Dry Creek Valley. This wine was young and edgy, with a dusty nose and lots of tannins. If you love Cabernets, this might be perfect for you. Lay it down for a few years and this could be amazing.
Our final taste was their 2012 Petite Sirah, called Dark Tower. Penny called this their "Spaghetti Red" wine. Smooth and inoffensive, this wine pairs with any assertive meal. We discovered that this wine was on sale, at a level we couldn't resist. Some spaghetti red came home with us!
It was time to move on, so we purchased our wines and said goodbye to Penny and Tiffany. Our first winery of the day and we were off to a great start!
Cheers!
---
About the Author
: John grills a mean steak and is always in the market for another wine fridge. Believes that if a winery has more than 10 employees, it's probably too big. Buys wine faster than he drinks it, but who cares?
---
click here to SUBSCRIBE
!