Wine tasting in Russian River
At long last, we made it back up to the Russian River area to visit one of our favorites, Balletto Vineyards!
---
Don't miss any bliss. Subscribe!
---
Our day of exploring wineries of the Russian River was drawing to a close. We had just one more stop on our schedule and it was a good one: Russian River Vineyards!
The Taste of Route 116 was in full swing. It was time to explore a new winery: Furthermore Wines!
A favorite Russian River Valley winery was participating in a favorite annual event, the Taste of Route 116. That made it an easy decision: let's visit Taft Street Winery next!
One of our favorite annual events was upon us once again. The Taste of Route 116 represented a great reason to drive up to the Russian River Valley and we couldn't wait to check in with our "home" winery, Balletto Vineyards.
With "Shelter in Place" rules dragging on, it takes a bit of creativity to keep wine tasting a part of life. Recently we decided to compare and contrast three Pinot Noir wines from Balletto Vineyards.
As the Taste of Route 116 was coming to an end for us, we had time for just one more winery. The answer was clear: we needed to visit Jigar Wines.
We were well into our day of tasting along Route 116, savoring wineries new and familiar. Our next stop was one of our favorites: Harvest Moon Winery.
One of the best parts of the annual Taste of Route 116 event is the chance to explore new wineries. This year was no exception! We were very excited for our first tasting at Bowman Cellars.
We were enjoying the annual Taste of Route 116 event, which gave us an ideal excuse to visit one of our favorite Russian River tasting rooms: Taft Street Winery.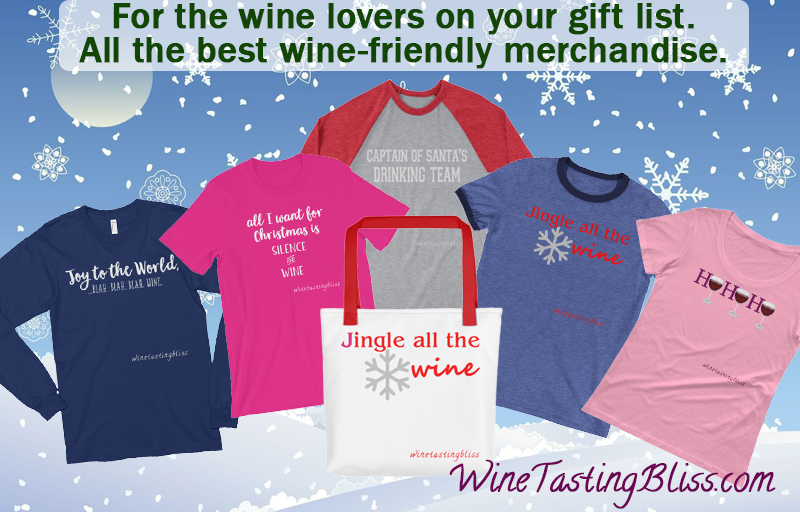 Being a member of a winery's wine club has so many benefits that it is difficult to limit our memberships. One annual event that keeps us coming back every year is the Taste of Route 116 that features the wineries in the Russian River wine area. Our first stop was at our "home" winery for the area, Balletto Vineyards.
Upcoming Events
In light of the COVID-19 situation, confirm event details in advance.
December 2022
Sun
Mon
Tue
Wed
Thu
Fri
Sat
1
2
3
4
5
6
7
8
9
10
11
12
13
14
15
16
17
18
19
20
21
22
23
24
25
26
27
28
29
30
31

January 2023
Sun
Mon
Tue
Wed
Thu
Fri
Sat
1
2
3
4
5
6
7
8
9
10
11
12
13
14
15
16
17
18
19
20
21
22
23
24
25
26
27
28
29
30
31





Dec 12
---
Longevity in Livermore
MONDAY, DECEMBER 12, 2022 AT 6 PM – 9 PM Bingo Night!
B-I-N-G-O! Come join in on the fun and make your Monday a little better. Partake in 10 games and a glass of wine all for only $20! Enjoy prizes music wine by the glass or bottle and fun for the whole family. Bring your own picnic spread or we will have snacks available for purchase
Bring a Dauber if you have one
Dec 17
---
Las Positas Vineyards in Livermore through Dec 18
Bacon and Barbera Weekend
December 17th and 18th we will be offering a special Barbera and Bacon food pairing flight.
You will try 5 different Estate Barberas, both library and current release, paired with 5 different flavored bacons!
Food and Wine paring is $40 each for general public, and $15 each for wine club members.

Dec 31
---
R&B Cellars in Richmond
Cheers to the New Year Celebration

Saturday, December 31st
from 8pm-Midnight

The halls will be decked...
The champagne, wine and cider flowing...
Platters of scrumptious food awaits you....

It's New Year's Eve at Riggers Loft!

TICKETS - $90

What's Included?
~ *All-You-Can-Eat Menu!!
~ Champagne Toast at Midnight
~ Dancing to the Fabulous DJ Magic
~ Balloon Drop
~ SF Fireworks viewed
from our Waterside Patio
~ Free Parking
~ Party Favors

A full compliment of wine, champagne and cider will be available for purchase, by the bottle or by the glass. Sodas and sparkling, too.

*Note: Food will be served throughout the evening, but if you come at 8pm, you'll enjoy some relaxing jazz while dining.


Chef Frank Miller's All-You-Can NYE Menu

Classic Spanish
Seafood Paella
Spanish bomba rice, shrimp, scallops, calamari, mussels, clams, saffron, cooked over an open wood fire

(Both Veggie and Seafood Paella)

Authentic Argentine Asado
Wood-fire grilled sausages, beef strip, chicken, peppers, served with chimichurri
Salads & Grilled Veggies
Grilled seasonal veggies, and heaps of gorgeous fresh green salad

Focaccia Bread
Delicious fresh baked focaccia bread. Chef will be making regular and gluten-free Focaccia.

Freshly Baked Fruit Cobbler
Delicious fruit cobbler served with vanilla ice cream

DJ Magic
DJ Magic will be spinning tunes from 8pm to midnight.

8-9pm - Jazz...perfect for dining.
9pm-midnight - Dance tunes from the decades.

Balloon Drop!
Count down to 2023 under our balloon drop.

Champagne Toast at Midnight
At midnight, you'll take your complimentary glass of champagne and we'll all head outside to watch the San Francisco fireworks from our waterside patio.
Do you have a winery event that you would like publicized? Drop us an email at editorial@winetastingbliss.com and we will make it happen!