Port, the beverage rather than the nautical direction, has long been the subject of admiration and desire. Believed by some to cure the common cold (or maybe just me?), this wonderful variant on a wine theme combines the delightfulness of the grape with the ruggedness of a distilled spirit. Do you know port's back story?
Port was one of the few good things to come out of a war. When the English were at war with the French in the 1670's, Englishmen everywhere were denied their daily sip of French wine. Not to leave a market unserved, English merchants brought in wine from Portugal to fill the void.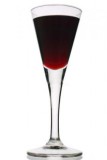 The Portuguese wine was nice, but lacked a certain "je ne sais quoi" compared to the French wines. Clever merchants began adding Brandy to their barrels of Portuguese wine before sailing to England for sale. The Brandy slowed the deterioration of the wine while it added a sweet alcohol kick for the consumer. Porto, or Port, was born!
Port can be made from nearly any variety of wine grape. The grapes are harvested, crushed and begin fermentation just as any other wine grape. Once the fermentation has reduced the sugar level to the winemaker's target level, however, the fermentation is stopped. This is done by fortifying the wine with brandy or neutral alcohol, raising the alcohol to at least 17.5% by volume. At this elevated alcohol level, the yeast dies smiling, stopping further fermentation.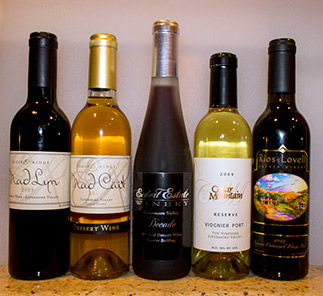 Port is very popular in our home! Some of our favorites come from nearby wineries, including Eagle Ridge, Rios-Lovell, Eckert Estates and Cedar Mountain. We regularly stock Port in nearly every color imaginable, with special appreciation for Tawny Ports (check out Rios-Lovell) and Blonde Ports (don't miss the contribution from Eagle Ridge).
As the winter cold season draws to a close, it is safe to draw down some of our (somewhat substantial) inventory in Port. Ever cautious, though, we won't let our bottle count drop below a few dozen. There is always the chance of a zombie apocalypse, and preparation is the key to survival.
Raising a glass of Port to your good health, cheers!
---
About the Author
: John grills a mean steak and is always in the market for another wine fridge. Believes that if a winery has more than 10 employees, it's probably too big. Buys wine faster than he drinks it, but who cares?
---
It pays to subscribe!
We will send you a brief email whenever there's a new post, so you'll never miss an article. We promise not to be a pest. Unsubscribe any time you like. And, of course, we won't let ANYONE else use our subscriber list. By subscribing, you agree to our
Privacy Policy
.
So go ahead,
click here to SUBSCRIBE
!