Some things never get old! Among my favorite repeating events: wine club parties. What a great excuse for a party: wine, friends and good food. And don't forget those lovely party favors; the box full of newly-released wines! This past weekend we got to revisit one of our favorites, the Eagle Ridge Vineyard club party.


Owner/wine maker Jim Perry has a winning formula for club parties, so he doesn't attempt to fix something that definitely isn't broken. So let's check of the key success factors. First, the wine. Delivering some of his strongest varietals, Jim led this release with a 2012 Cabernet Sauvignon. At most wineries, the Cab doesn't make it into my Top 10. At Eagle Ridge, though, the Cab is part of Jim's triple threat: Cab, Petite Sirah and Zin. Imagine my glee to find that the release pack had two of the top three! Yes, rounding out the release was the 2011 Petite Sirah. So put a big, bold check mark beside the WINE element of a successful release party.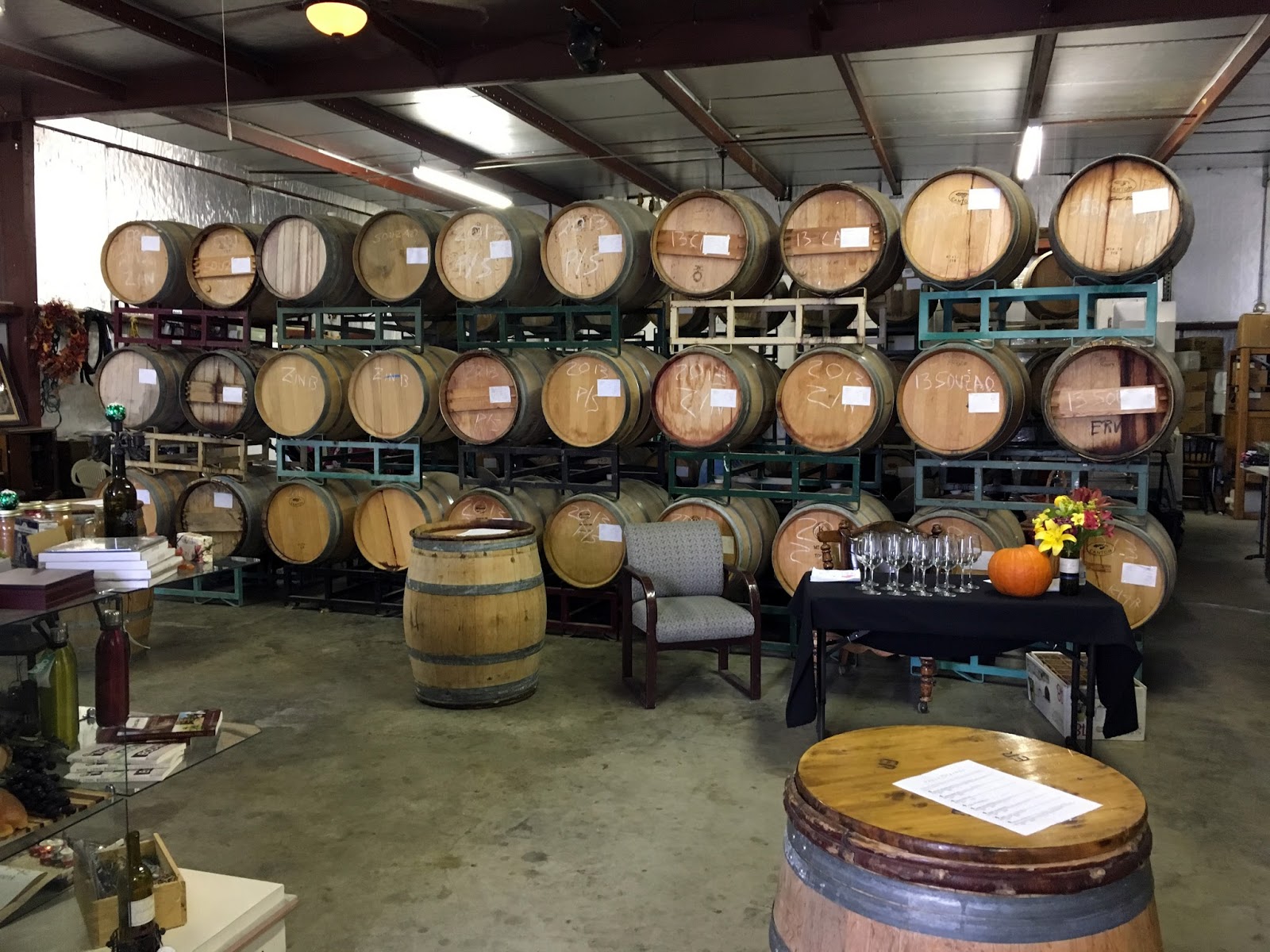 Can you see the party area?
Now we come to the "gathering of friends" element of a successful release party. Eagle Ridge does a very clever thing to create a private space for the club members that establishes separation without isolation, and makes the most of the winery vibe. The first row of wine barrels (stacked three barrels high) is moved forward, opening a nice space behind for tables and food. A clever way to surround the club members in wine barrels without forcing everyone into a separate room. Another big check mark!
Deborah & Jim fed us again
That brings us to the final party element: the food. Once again, if it's not broke, don't fix it. Eagle Ridge brought back Chef Jim Thurman and his wife Deborah to offer some incredible custom-designed food. This time, Chef Jim prepared some buttery polenta with a wine-reduction ragu and a side salad. The beef ragu was built on the new Petite Sirah and showed the benefit of many hours of cooking. The polenta was possibly the smoothest polenta in my memory. Third check mark firmly in place!
After enjoying some great wine, fun club members and amazing food, we collected our release pack, thanked Deborah and both Jims, and set off into the autumn afternoon. If only Eagle Ridge had more releases!
Cheers!
---
So have we mentioned the fun things we have up our sleeves for our wonderful subscribers? Join our wineless wine club! It's free, you'll learn of our new articles the day they're published, and we will soon give you access to exclusive content. So go ahead, click here to SUBSCRIBE!