With spring returning to the Livermore Valley, everything was bright and fresh. What a great day to take a fresh look at Dante Robere Vineyards!
We had already completed a pretty complete exploration of the new releases at Omega Road Winery, and had time for one more tasting. Just down the street and around the corner was the lovely and comfortable Dante Robere Vineyards, so we drove over to check out what they had released lately. It turned out to be a great choice.
We arrived to find the parking lot in front of the winery completely full, but we were not worried. There is another parking lot, even larger, behind the winery, so we just turned left instead of right upon entering the property and easily found a place to park. We were quickly seated at a table on their front covered patio, which was perfect for the springtime weather.  The overhead lattice blocked the direct sun while the open sides allowed the gentle breeze to keep us cool. There were wonderful vistas in every direction, which fed into the festive atmosphere that was pervasive. Wine guide Kim passed around tasting menus and asked which flight we would like to choose. That is when it got a bit difficult. You see, I am spoiled. I don't follow any of their pre-planned flights. Instead, I always chose the "Dan Flight" or the "Bob Flight" depending on which co-owner/co-winemaker is working that day. In this case, Dan was on duty, and he very capably set out a custom flight that he knew would be perfect for me. It does help to have a ten-plus year association with these winemakers! Sorry, Kim, this tasting is going to be somewhat off the beaten path today.
We all started with their 2020 Viognier Livermore Valley, one of those complex whites with honeysuckle on the nose and butter moving to spice to apricot on the palate. With summer approaching, we put several bottles of this pool-side sipper on our Take Home list. Next up for me was their 2019 Estate Syrah, Livermore Valley, with wonderful notes of dark plum and mild white pepper and a smooth, lingering finish. Their Syrah never disappoints.
Another favorite was next, the 2018 Roberitage, Livermore Valley, known for its silky mouth feel and dancing raspberry notes, just perfect when paired with a steak. Anything that pairs with steak is my kind of wine. Next up for me was the Two Cellar Rats VIII, which we loved for its spicy, fruity elements and a somewhat tannic, tart finish. We still have a Two Cellar Rats III in our wine fridge, so a comparison is in the works. We then tasted their 2018 Element 116, Livermore Valley, making friends once again with its bright fruit with leather and deep plum on the finish. Our penultimate taste was their 2019 Petit Verdot, Livermore Valley, full of jammy fruit and an intriguing, illusive nose. We finished with a club member exclusive, their 2019 Reserve Zinfandel, Livermore Valley. Everyone's immediate reaction was the same: "WOW!" Gentle but spirited, with bursts of cherry, mint and clove dancing across the palate, and gentle tannins on the finish. This is a wine where they can't possibly have made enough. We bought more than we should have but less than we needed. This wine is going to be famous.
The "Dan Flight" was now complete and the sun was approaching the ridgeline. We gave wine guide Kim our our somewhat over-the-top order for bottles, thanked Dan for another innovative and rewarding flight, and went home to try to find open spots in our wine storage for all the wine. What a great problem to have!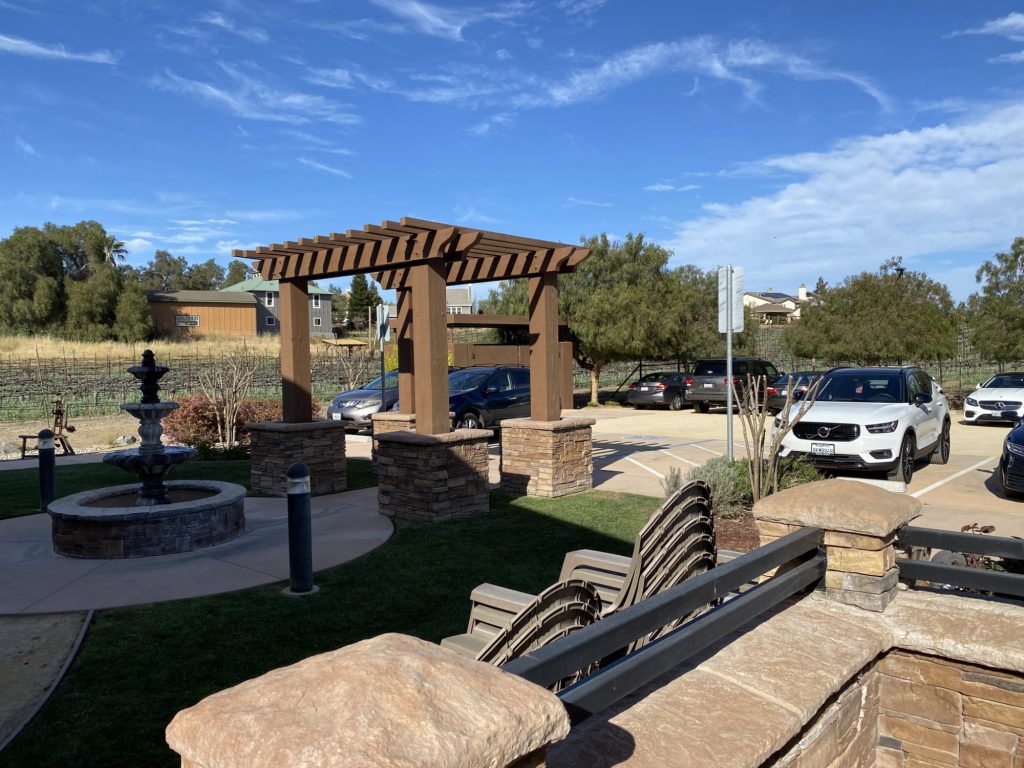 ---
About the Author
: John grills a mean steak and is always in the market for another wine fridge. Believes that if a winery has more than 10 employees, it's probably too big. Buys wine faster than he drinks it, but who cares?
---
It pays to subscribe!
We will send you a brief email whenever there's a new post, so you'll never miss an article. We promise not to be a pest. Unsubscribe any time you like. And, of course, we won't let ANYONE else use our subscriber list. By subscribing, you agree to our
Privacy Policy
.
So go ahead,
click here to SUBSCRIBE
!