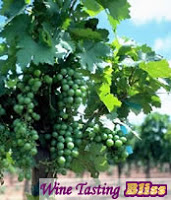 OK, this is almost too frightening to contemplate: are we on the
verge of running out of <gasp> wine? Well, Bloomberg News recently ran a
story about just such a harrowing situation. According to the International
Organisation of Vine and Wine, wide-spread weather damage to grapes will cause
the lowest harvest in 37 years. So that raises two questions. One: how can I get a job with this Organisation? And two: oh my, what can be done?
First, take a deep breath. This year it is expected that
wine production will be around 6.56 billion gallons. Yes, billions of gallons
of wine. That's a lot of wine, but it is down about 7% from last year. That's because bad weather hurt the grape crop
in France, Italy, Spain and Argentina.
Wine making in Hungary will fall a whopping 32%. Argentina's
wine production is estimated to be off by 24%. Wine production in France will
be down nearly 20% and New Zealand will be 17% short. Spain's output is
expected to drop 6% and Italy's a mere 3%. That's a lot of empty bottles,
friends.
The only bright spot? The U.S. is expected to grow wine
production by 7% this year. We Americans produce less than 10% of the
world-wide wine supply (putting us number 4 on the big-hitters list), but at least it is still growing.
What does this mean for you and me? The price of foreign
wine will certainly go up as the wine from these few, precious grapes make it through the maturation process. With a higher pricing umbrella, it would not be too
surprising to see domestic wine prices inch up a bit. This is not the end of
the wine world, but it may be time to pick up an extra bottle or two during
your next wine tasting trip! One can't be too prepared when it comes to weathering the storms of wine prices.
---
About the Author
: John grills a mean steak and is always in the market for another wine fridge. Believes that if a winery has more than 10 employees, it's probably too big. Buys wine faster than he drinks it, but who cares?
---
It pays to subscribe!
We will send you a brief email whenever there's a new post, so you'll never miss an article. We promise not to be a pest. Unsubscribe any time you like. And, of course, we won't let ANYONE else use our subscriber list. By subscribing, you agree to our
Privacy Policy
.
So go ahead,
click here to SUBSCRIBE
!