Sauvignon Blanc, that light, crisp, refreshing white wine that pairs so well with a summer afternoon! For many people, this is their "go to" white wine. A safe wine to give as a gift. The perfect wine for pairing with cheese and crackers. How can we express our appreciation for this lovely wine? By declaring today International Sauvignon Blanc Day, of course!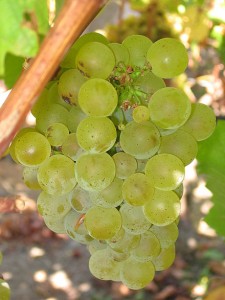 The sauvignon blanc grape was originally cultivated in the Bordeaux area in France. It possibly derived its name from the French words for wild white: sauvage blanc, but it's been a long time since High School French class, so I have no way to back that up. Anyway, the sauvignon blanc grape, and the resulting wine, quickly caught on and developed a huge following.
The crisp, citrus notes of most Sauvignon Blanc wines pair well with a wide range of meals. Have a vibrant chef's salad? Maybe some salmon? Even a herbed chicken? In each case, there's a Sauv Blanc that can complement and extend the bright food flavors on the plate. This is a great choice for most meals featuring delicate and nuanced flavors.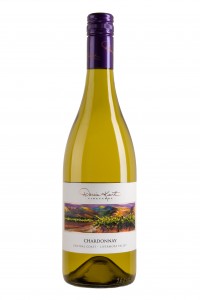 Although we are typically described as red wine fans, we have a special spot in our heart (and our palate) for a nice Sauvignon Blanc. Some of our favorite wineries for a nice Sauv Blanc include Darcie Kent, Selby, Page Mill, and Signorello Estates. Each wineries delivers a variation on the theme, with each winemaker's personality coming through, like the jalapeño notes in the Darcie Kent version that we love so much when making bearnaise sauce.
What winery makes your favorite Sauvignon Blanc? Let's all raise a glass to the 2016 edition of SuavBlanc Day! Cheers!
---
About the Author
: John grills a mean steak and is always in the market for another wine fridge. Believes that if a winery has more than 10 employees, it's probably too big. Buys wine faster than he drinks it, but who cares?
---
It pays to subscribe!
We will send you a brief email whenever there's a new post, so you'll never miss an article. We promise not to be a pest. Unsubscribe any time you like. And, of course, we won't let ANYONE else use our subscriber list. By subscribing, you agree to our
Privacy Policy
.
So go ahead,
click here to SUBSCRIBE
!