Wine tasting is a lot more than just drinking some wine. The sights, sounds, ambiance and even the other wine tasters elevate the experience far beyond just the flavor of the wine. All of these elements come together beautifully at House Family Vineyards!
High on a ridge of the Santa Cruz mountains rests the amazing tasting room for House Family Vineyards. The visit is not without sacrifice! The parking area is quite a bit away from the tasting room, and involves a somewhat arduous climb along a walking path. Once you arrive, though, the minimal exertion is forgotten as you soak in the vista before you!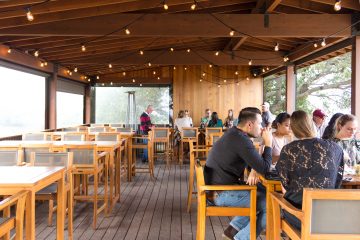 Tasting at House Family can take several forms. We arrived a bit before sunset, so the outdoor tables were full of happy tasters enjoying their wine and the scenery. We stepped into the tasting room to find yet more tables and chairs (a big plus for us) and another tasting bar. This visit was already off to a good start!
We were greeted by wine guide Stephanie, who gave us glasses and a tasting menu. We started with their 2014 Estate Chardonnay, savoring the oak and butter notes. Stephanie was an ideal wine guide: friendly, enthusiastic about the wine, and a master of multitasking. The ability to track multiple groups of wine tasters and keep track of each group's next taste is a skill beyond compare.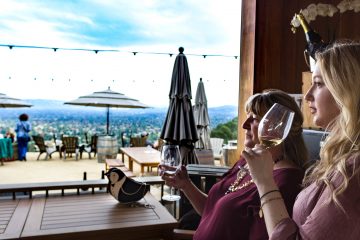 We found a table with a great view of the outdoor tasting area and the beautiful valley beyond, sipping some of their 2013 Syrah. Stephanie told us a bit about the winery, including their strategy of "hands off wine making," which means that the grape is allowed to deliver its best to the wine without a lot of chem-lab tweaking and tuning. That fruit-first approach was clearly displayed in the Syrah, with clean layering of fruit notes and very little musty tannin at the finish.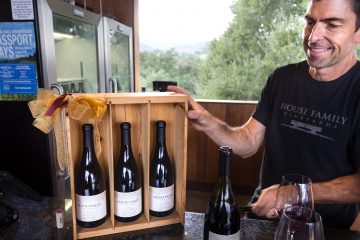 As we finished our Syrah, we got a real treat! Jim Cargill, the House Family wine maker, dropped by the tasting room and spent some time with our group. Charming and energetic, Jim gave us a capsule summary of his background before discussing his wine. A chef by training, he owns the Rio Adobe Restaurant in Cupertino, operates a catering company, makes all the wine and runs the complex business which is a winery. We were a bit tired just hearing about all the hats that he wears.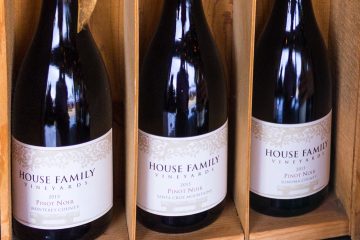 Jim showed off his latest labor of love: three 2015 Pinot Noirs from three different regions, given identical treatments yet delivering uniquely different results. It was striking to taste these three Pinots side-by-side. Monterey, Sonoma, and Santa Cruz terroirs were each evidenced in the resulting wine: the Monterey wine showed vegetal notes and a gentleness of fruit. The Sonoma wine was a stereotypical fruit bomb, while the Santa Cruz wine showed a great complexity that earned a lot of friends at our table.
Sadly, it was soon time to let Jim get back to handling all the elements of the fall wine making season and set off toward our dinner reservations. We tried to express our gratitude for our amazing experience to Jim and Stephanie, purchased our wines and set off, back down the hill. What a great tasting to cap off the day!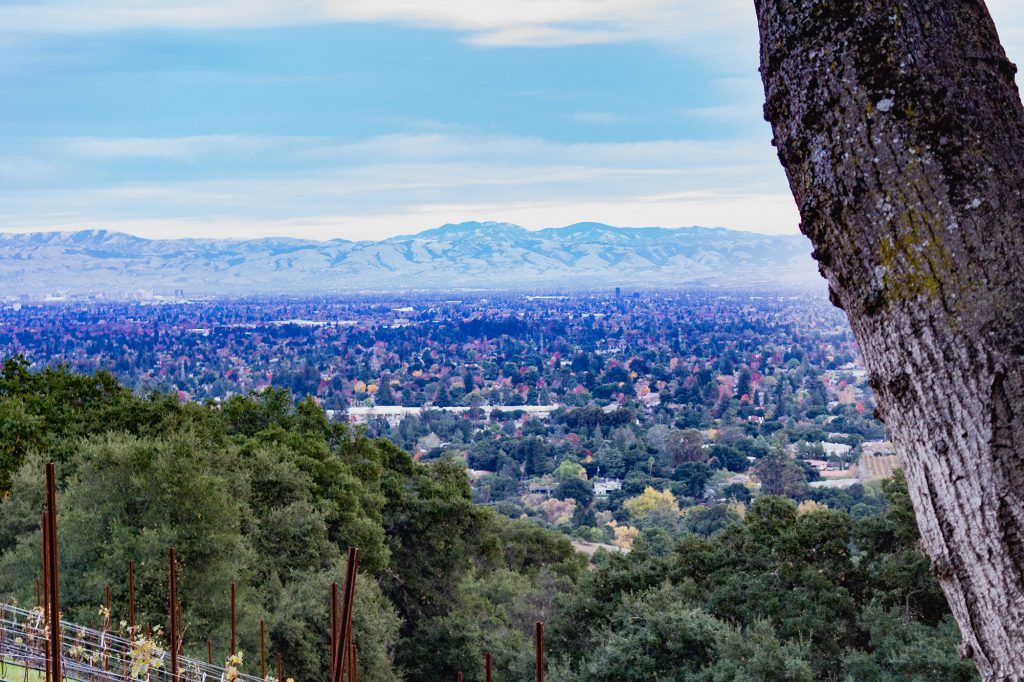 ---
About the Author
: John grills a mean steak and is always in the market for another wine fridge. Believes that if a winery has more than 10 employees, it's probably too big. Buys wine faster than he drinks it, but who cares?
---
It pays to subscribe!
We will send you a brief email whenever there's a new post, so you'll never miss an article. We promise not to be a pest. Unsubscribe any time you like. And, of course, we won't let ANYONE else use our subscriber list. By subscribing, you agree to our
Privacy Policy
.
So go ahead,
click here to SUBSCRIBE
!