Our series of "virtual interviews" with local winemakers continues during our Shelter in Place. Tonight we had a chance to talk about wine and winemaking with Jim Cargill, winemaker at House Family Vineyards.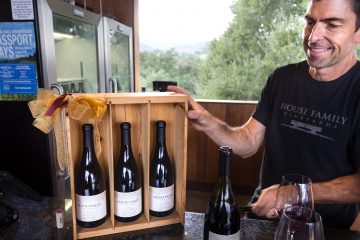 To get ready for this interview, I opened a 2012 House Family Merlot and spent a few minutes enjoying the clear fruit and crisp finish. Properly prepared, I launched the Zoom video conferencing app for the first time with some trepidation. Within seconds though, I was connected with Jim as he ended his busy day as a winemaker.
Good evening Jim, and thank you for making time for us! Before we get into things, what is in your glass?
I'm drinking our 2016 Malbec from our Argentinian vineyard. It is not out yet. The vineyard is an hour outside of Mendoza, Argentina at around a 4,500 ft elevation. I was supposed to be down there last week for harvest, but the travel ban stopped that. But we have Juan Pablo, our trusted winemaker down there, watching over things. We have the '16 & '17 vintages back up here. The '18 was just bottled month and a half ago and the '19 is still in the barrel, to bottle in a year. We will ship them up here together, as they fill one container pretty exactly. It is all pretty exciting! One harvest just wasn't enough, so why not create a second?
How did you get into the wine business? Did you expect to be a winemaker from an early age?
If I every write my memoir, I will call it, "The Accidental Winemaker." I started in the restaurant business as a young person. I loved the flavors and textures, the fast pace of it, working with people. I enjoyed everything about it. I still have a restaurant to this day [the Rio Adobe Restaurant in Cupertino]. Going from food to wine is an easy spill-over (no pun intended). It really is, because I worked my way around the restaurant business range, from fast casual all the way to fine dining.
With food there was always wine around, with the pairing and building the wine lists and cocktails. It was just part of my career, starting in my 20's. While I couldn't afford the high-end liquors and wines, they were available to me in the restaurant, so that built my experience and palate. Dave House and I (more Dave) started out with grapes, more as aggressive landscaping than anything else. Then we started making some wines, making some blends, studying what would grow in our area. Over time, I just became more hands-on. Now I can't stop.
Are there other winemakers who helped you along the way?
Jeffery Patterson was our original winemaker, and I learned a tremendous amount from him. I can still look out my kitchen window and see his property. Bradley Brown is another colleague of mine. He is a Rhone Ranger, so I used him for my segue into the Rhone varietals. Eric Bower, Paul Draper, those guys are tremendous resources to talk to and learn how they have farmed the earth and planted these grapes and brought them right into the glass.
There's a really old book, a bit of a tough read, from the late 1800's, "The Wine Press and the Cellar" that was one of the influential books that Paul Draper read. It spoke of how a winemaker should stay out of the way of the vineyard and let the grapes do their thing. That was very influential on me. "Don't mess it up" became my guide. My job is to protect the grapes and the vineyard, managing everything from the point that they're picked, the gentle-handedness of the fermentation, getting the process just right for that particular grape, to the racking and the blending process. We just finished the Bordeaux blending process, for example. All those are decisions that have an impact on where the wine is going to come out.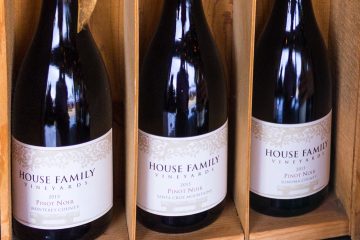 What are your favorite varietals? Do you prefer to create "pure varietal" wines or blends?
There are the Chardonnay and Pinot Noir varietals that should be left alone. One can blend vineyard-to-vineyard, but blending doesn't work for my palate. Not so say that it can't be done, but I haven't been successful. Other varieties, especially the Bordeaux grapes, those to me, because of their power, they really can use a helping hand. The Chardonnays and Pinot Noirs are such delicate grapes that they can handle being on their own. I believe that single vineyard programs are really the best with these grapes, where the volumes allow. You should be able to taste the terroir and the nuances of the vineyard.
Bordeaux grapes can give you some really nice blends. With Grenache, Mourvedre, Syrah, GSMs, you can do some really fun stuff . They can handle that. For example, with Viognier you can do some co-fermentation with Syrah. We started that in '18, sort of a Côte Rotie style. The Viognier really brings out some meaty characteristics and color of the Syrah. It seems counter-intuitive, but it helps with release of the pigmentation of the Syrah grapes. Throwing white grapes in with the red, you would think that it would dilute things, but it is just the opposite. They're awesome together!
It's like food, there are a lot of chefs that that I've worked under that say you have to touch your food, you have to taste your food, every day. But with food I can run 30-40 permutations of a recipe in a few days and nail the recipe. Wine it has taught me tremendous patience because it the ultimate slow cooking. And I am no longer a home winemaker, I have to produce something that is salable. There is some pressure there to produce something that is sound and of quality.
Blending the Bordeaux wines is much like creating music. While I may like an acoustic guitar, I might not like to hear it alone for an entire evening. Add in a little bit of bass or electric guitar, maybe a drum beat behind it. That's what a classic Bordeaux blend is to me. I want to taste the varietal, I want to know what it is, but to have a little bit of blending to smooth it out, maybe add some floral aspects, move it a bit left or right.
---
Other wineries near House Family Vineyards:
---
Are there any emerging wine trends that interest you?
Clark Smith is the post-modern winemaking guy. I've attended some of his seminars, and we have agreed to disagree on a number of things. He is very grounded in science, and knows more about the science of wine than I do, although I've been through the UC Davis winemaking program. He has a tremendous amount of knowledge. We recently had an extended conversation up on Napa at the Innovation and Quality conference.
I always test the cutting edge of what the industry is doing in our vineyard. Jonathan Goodling is our vineyard manager, and he has a tremendous amount of knowledge. We also talk with many other winemakers and UCD professors. We're always trying to make a better mousetrap. We try to challenge the accepted path. There are companies that offer a full catalog of additives, but in my bench trials I just haven't found them to be very useful. We always ask, "is there a better way to do this?" After the crew leaves at the end of the day, I go in and spend some time just making sure that everything is in pristine condition. I challenge what I do every day and rethink it. I am always asking, "How can I make a better glass of wine today?"
Michael Martella, of Thomas Fogarty Winey, taught me to always challenge my palate. During harvest, I taste the wines during fermentation before I "do the numbers" and try to guess the answer. Michael always said, "Don't make wine by the numbers." If the wine tastes good, don't worry about hitting some predetermined chemical measure. Make sure that your palate is grounded and don't worry about the lab more than the flavor. If the wine is in balance, it works.
How is your winery handling our "shelter in place" situation?
It is challenging for sure. We've been doing these videos. We will be doing a cooking demonstration tomorrow on-line, doing pizzas. He and I work so well together. He thinks like I do, so we thought, let's do some segments in the vineyard. We went down to our Cab Franc vineyard and opened some Cab Francs. Compared and contrasted the vintages. We did another one on glassware.
My vision was to bring the vineyard virtually to our members and clientele. I am out every day because I have to be, but many people haven't been out in weeks. I'm trying to bring the aspect of spring to people, it's very uplifting. People can come to the winery and pick up wine, we have complimentary shipping on wine. Although some of the employees are furloughed, we've tried to keep people employed as best as possible. We are trying to get Paycheck Protection Program funding to help with that. We're trying to support our people, show that we care, in any way we can.
I spend a lot of time now thinking about "what does the new normal look like?" I have a restaurant and a winery. What are we preparing for? We've blunted the curve, but we've just extended the curve out. We've bought ourselves some time. What do we do differently going forward? How do we keep people safe? How can we reduce the number of contacts between groups, and with our staff? Some of the "pomp and circumstance" of a tasting experience may have to change or go away. We may have to retrain our clientele to slow the spread of this virus. There may be a very interesting landscape to how our industry moves ahead.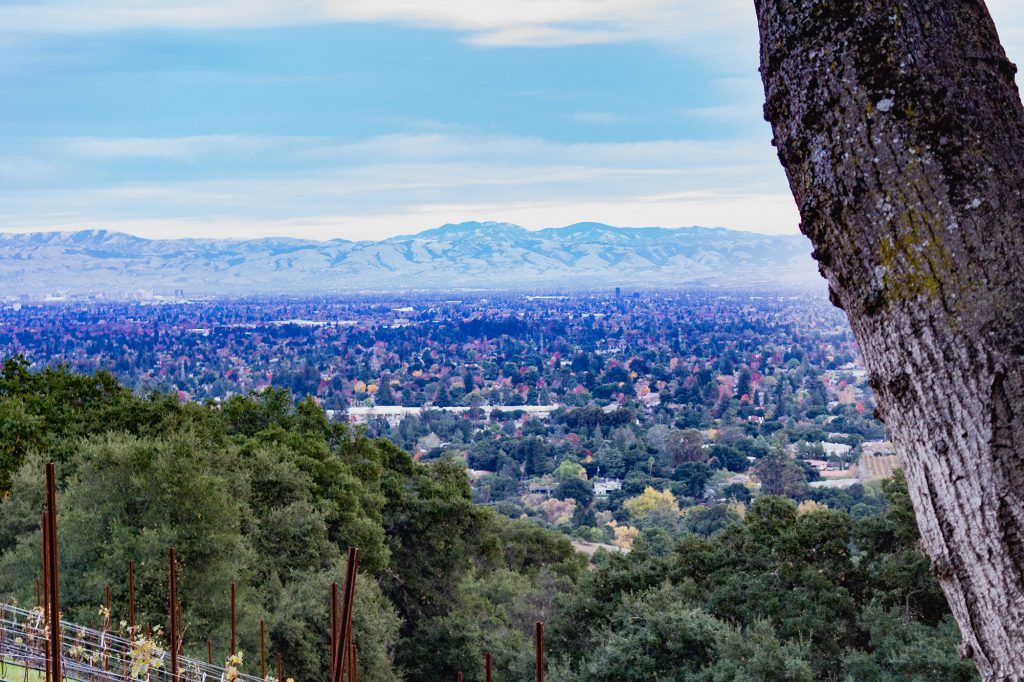 ---
About the Author
: John grills a mean steak and is always in the market for another wine fridge. Believes that if a winery has more than 10 employees, it's probably too big. Buys wine faster than he drinks it, but who cares?
---
It pays to subscribe!
We will send you a brief email whenever there's a new post, so you'll never miss an article. We promise not to be a pest. Unsubscribe any time you like. And, of course, we won't let ANYONE else use our subscriber list. By subscribing, you agree to our
Privacy Policy
.
So go ahead,
click here to SUBSCRIBE
!