Our Lodi wine tasting adventure began with Delicato Family Vineyards and the Harney Lane Winery, but we soon found ourselves down the road a bit at the Harmony Wynelands Winery. After driving past some old Zinfandel vines, we came to their attractive barn-style winery complex. We had done some research, so we knew that our visit would be fun, but little did we know just how amazing our visit would be!
As we were parking, we noticed an employee driving a forklift, moving some pallets into the back barn. As we got settled at the bar in the tasting room, that employee came in from his task and introduced himself. To our delight, we met Shaun MacKay, the winemaker.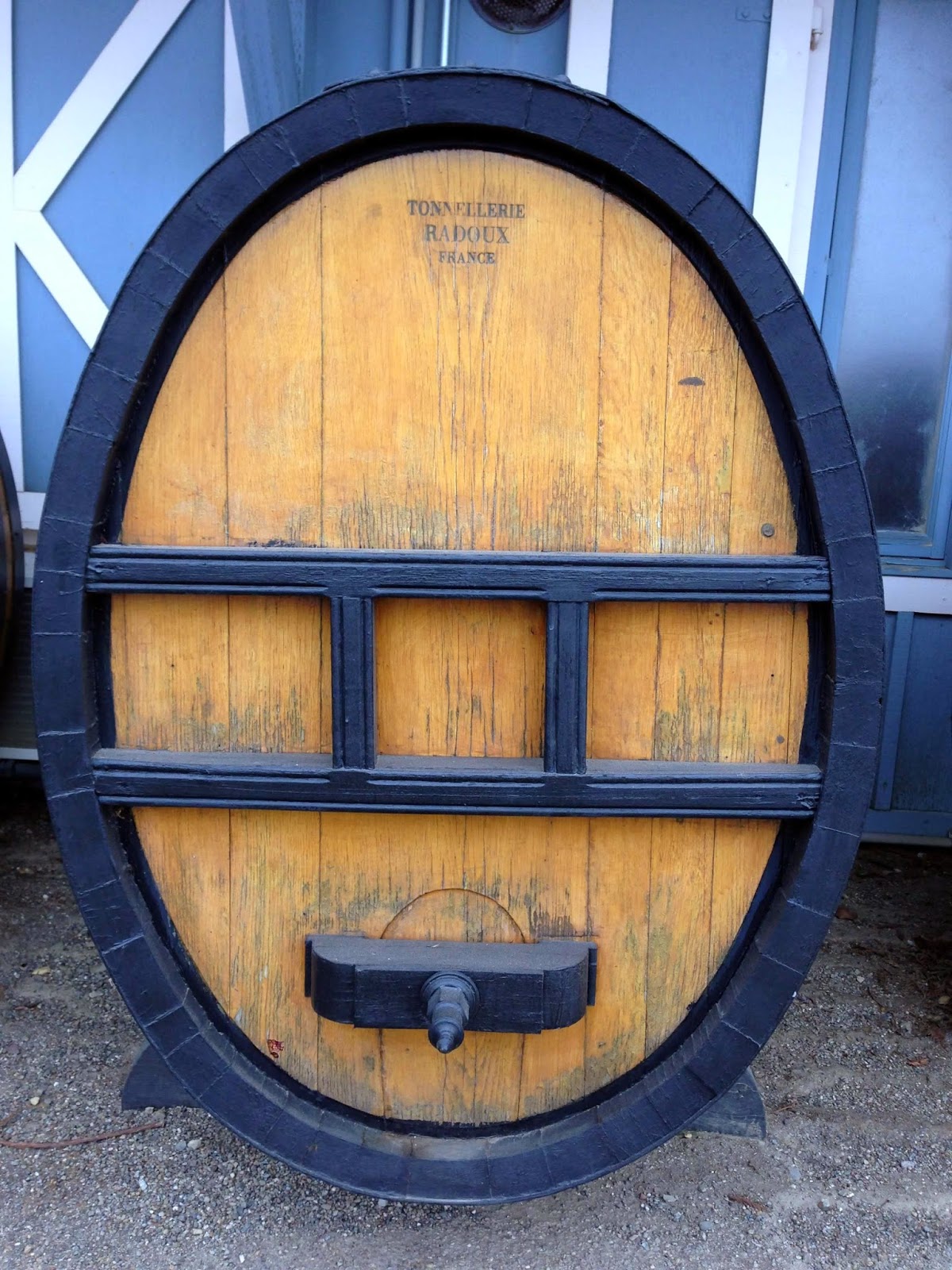 Frequent readers of Wine Tasting Bliss already know that we LOVE visiting wineries when we can talk with the winemaker. Sure, a lot of tasting rooms employ passionate employees who are extremely knowledgeable about their wines, but nothing can match the passion and commitment of the person who actually sweats the details of every drop in every bottle.
Shaun graciously gave us the history of the winery. The tasting room was initially built by Shaun's step-father as a music studio, complete with the pipe organ originally installed in the Castro Theater. Years later, the facility transitioned from music to wine. That's when the magic happened!
The acoustics are amazing and the organ still works. Shaun even gave us a brief concert via the "player piano" function, where a computer pressed the keys and the organ did the rest. The experience was unforgettable. The wine was equally memorable.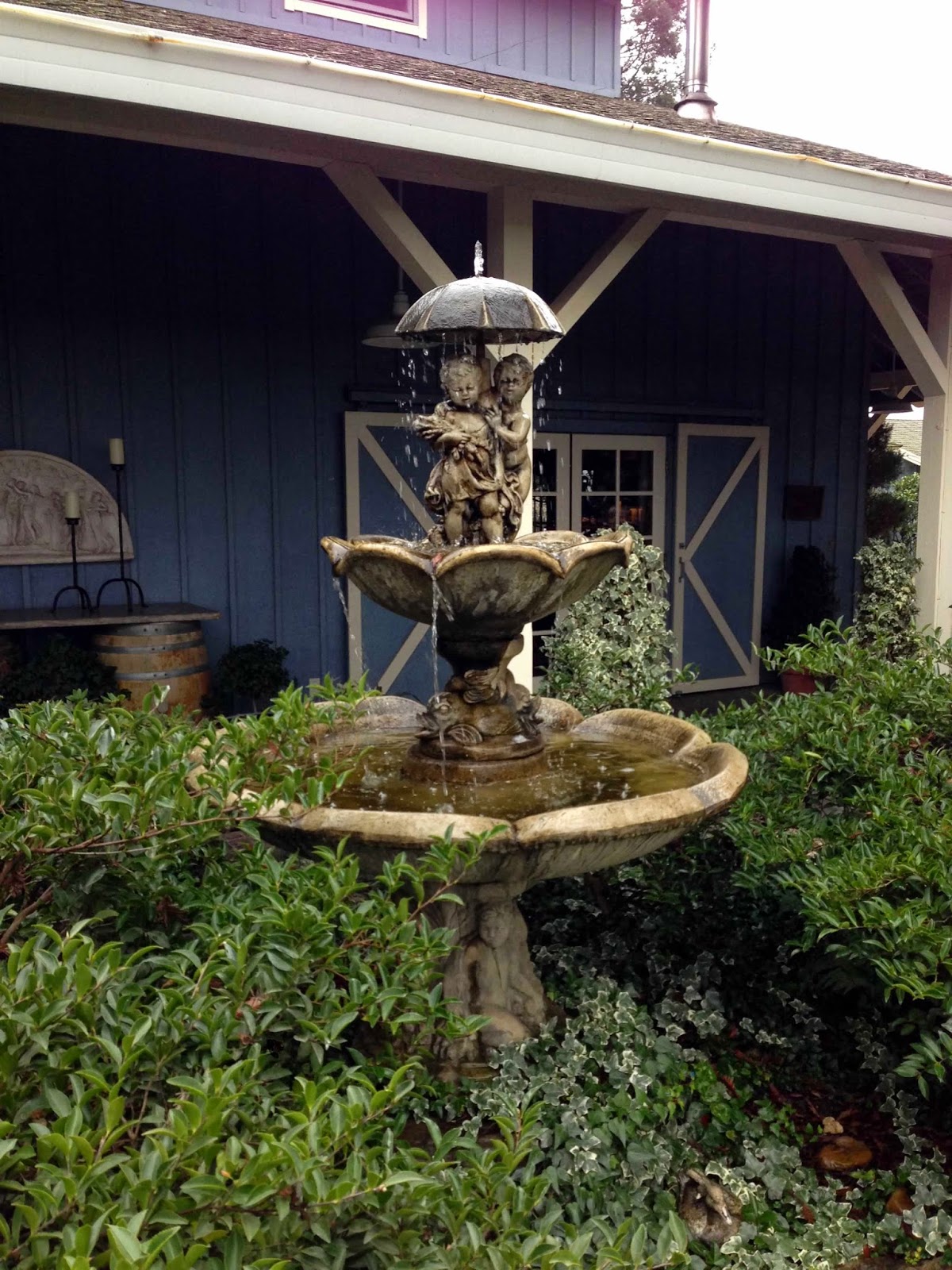 We started with their 2006 Alicante Bouschet. We learned from Shaun that this varietal was the #1 grape grown during Prohibition times. The Catholic church prefered the Alicante Bouschet because of it great percentage yield and because the grape is red all the way through, making wine making easy.
The Harmony Wynelands' Alicante Bouschet won a Gold medal in the recent San Francisco Chronicle wine competition. That's the good news, and very well deserved because the wine is amazing. The bad news is that this is the end of the road for this vineyard that dates back to 1921. The vineyard's yield had fallen to 2 tons per acre, so the vines were ripped out and replaced with a new varietal. We purchased one of these last few bottles, drank it the next night and now regret not buying a case. Oh, what could have been!

Shaun's other winner in the Chronicle competition was his Zinfandel, which garnered a Silver medal. His 2012 Old Vine Zinfandel called Pipedreams is completely sold out. His secondary Zinfandel label is still available and quite delicious, but we can't wait for the next vintage of Pipedreams to be available.
Another hit with our group was their GMA, a blend of Grenache, Mourvedre and Alicante Bouschet. We found this wine smooth, well balanced and ready to pair with nearly any kind of food.
We concluded our visit by tasting their Zinsation Dessert Wine. Unlike most dessert wines, this wine is not fortified. Instead it is made from very late harvest grapes, with very high sugar levels. The result was a dessert wine with great flavor but without the raisin notes that puts many people off.
Reluctantly, we said our goodbyes to Shaun and his mother and set off to our next Lodi winery.
---
About the Author
: John grills a mean steak and is always in the market for another wine fridge. Believes that if a winery has more than 10 employees, it's probably too big. Buys wine faster than he drinks it, but who cares?
---
It pays to subscribe!
We will send you a brief email whenever there's a new post, so you'll never miss an article. We promise not to be a pest. Unsubscribe any time you like. And, of course, we won't let ANYONE else use our subscriber list. By subscribing, you agree to our
Privacy Policy
.
So go ahead,
click here to SUBSCRIBE
!