As part of our first Lodi wine tasting adventure, we visited Mettler Family Vineyards. Set in a picturesque plot along Harney Lane, the tasting room is equally beautiful. Blending warm woods and natural stone, the setting provided a great backdrop for some truly wonderful wines.
We started our tasting flight with their 2013 Chardonnay. Spending 25% of its formative life in stainless steel and 75% in oak, this Chardonnay was not too buttery, with a hint of vanilla and a fruity finish. A very nice introduction to the wine maker's point of view!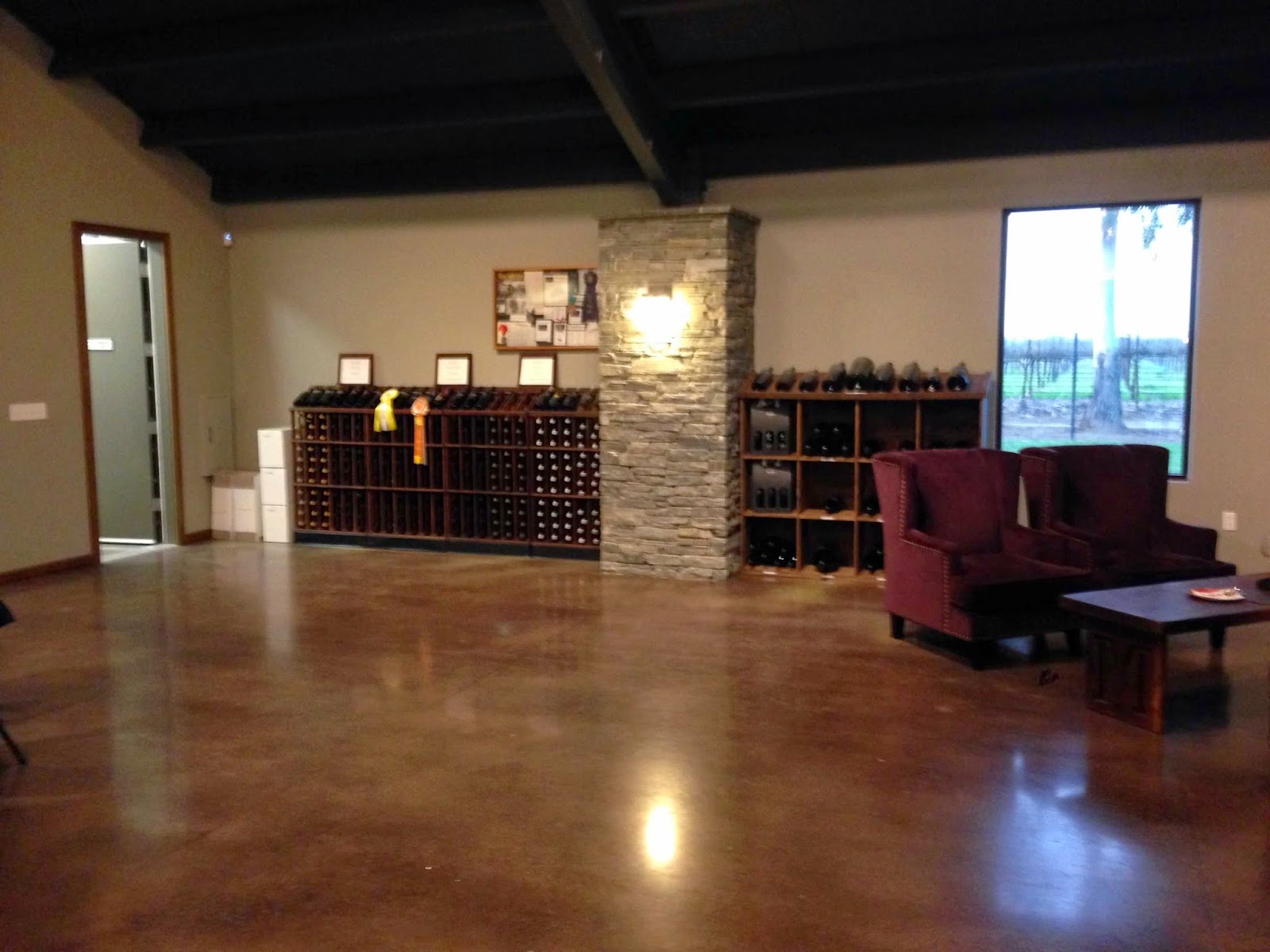 Our next wine was truly unique: a 2012 Estate Pinotage. The Pinotage grape was new to me. Originally created in South Africa by crossing Pinot Noir and Cinsault grapes, this varietal produced a light and fruit-forward wine. We found notes of berries and pitted fruit. A new experience for us, but one that we would love to repeat.
The 2011 Estate Cabernet was a favorite of our group.Nicely balanced with notes of cherries and spice, this wine aches to find a nice steak to befriend. We bought a bottle of this Cab to make its steak dreams come true.
Next up was their 2012 Estate Old Vine Zinfandel. To be honest, we couldn't wait to taste this one. Great balance and nicely spiced, this Zin will only get better over the coming years. And at only $20 a bottle, this is a great value for a great wine!
Another crowd favorite was their 2012 Estate Merlot. A true Merlot-lover's Merlot, this wine had deep cherry notes and an aroma that could sell as a cologne. Although it could pair well with most meals, it also plays well in a solo role.
We next encountered another obscure grape, the Aglianico. This grape hails from Greece, is commonly grown in Italy, and is quite rare in California. The Mettler vineyards have only one third of one acre of Aglianico vines. The resulting wine is inky dark with a pleasant, fruity flavor. The next time you want to impress your wine friends, just casually mention the 2012 Aglianico you tasted at Mettler Family Vineyards.
Their 2012 Estate Petite Sirah was awarded "best of tasting" by our group. Some of us tried to give it three thumbs up! A really festive dance of dark fruits and a bit of spice. Blended from 90% Petite Sirah, 7% Cabernet Sauvignon and 3% Cabernet Franc into one amazing wine. We absolutely had to get a bottle for later! It will be BBQ season any day now.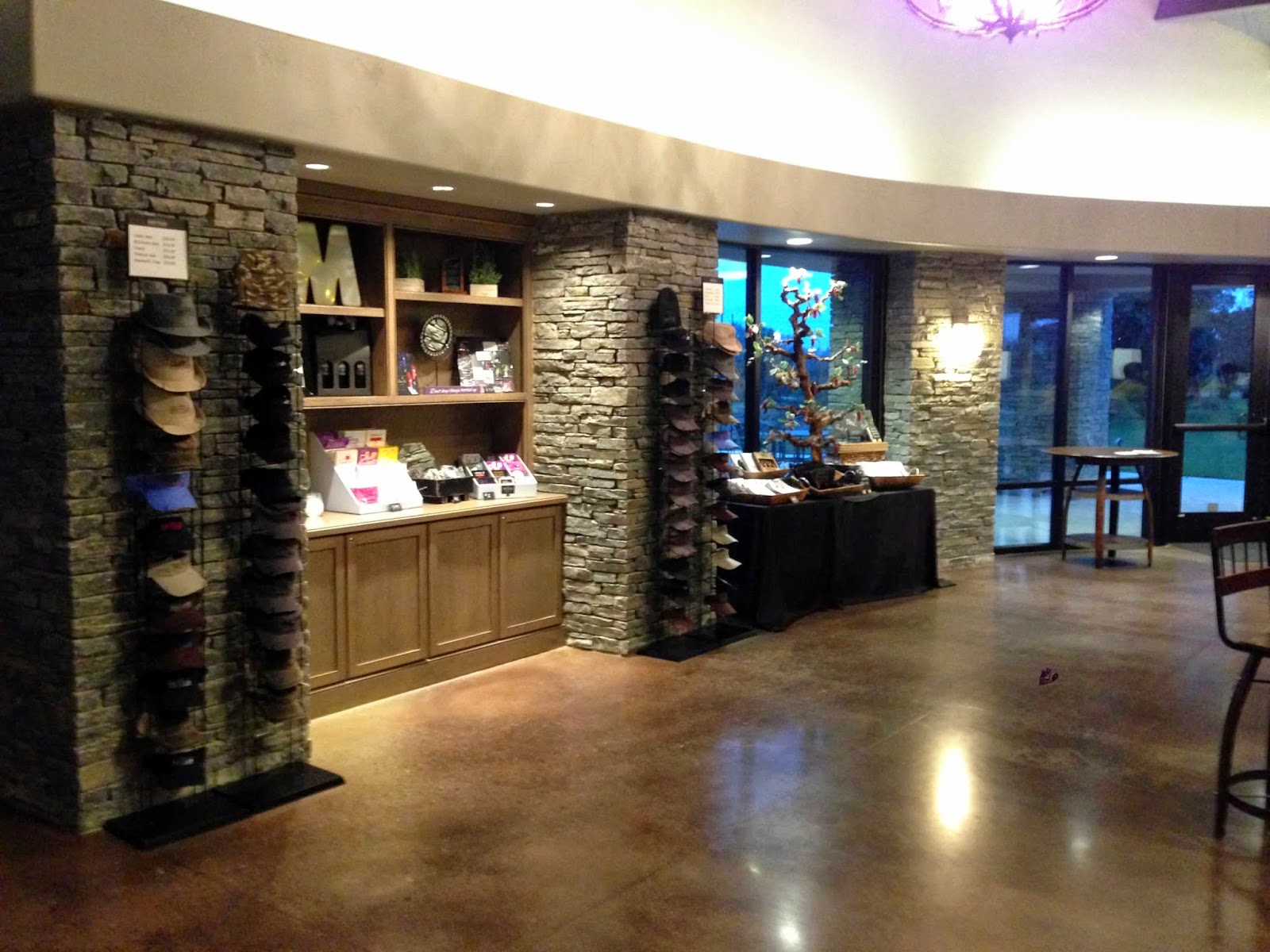 Our final taste was their 2013 Estate Solice Bianco Mucat Canelli. A nice dessert wine without the thick jammy mouth feel that puts off many dessert wine drinkers. For people who don't yet appreciate a classic Port, this is a wonderful alternative.
With a bit of sadness, we said thank you and goodbye to the friendly tasting room staff. We will certainly make a return visit in the near future. Until then, cheers!
---
About the Author
: John grills a mean steak and is always in the market for another wine fridge. Believes that if a winery has more than 10 employees, it's probably too big. Buys wine faster than he drinks it, but who cares?
---
click here to SUBSCRIBE
!