Please note that this winery has closed.
We recently returned to the Thomas Coyne Winery at their new location, just off Vasco Road. The tasting room has added some nice touches, like picnic tables and wall murals. The wine continues to be outstanding. Here's how the afternoon progressed.
Our arrival time was auspicious in that we had the tasting room to ourselves. That allowed us to taste our way through their wine list in a leisurely manner and not feel like we were cheating anyone of their time with the staff.
We started with their 2013 Viognier, a crisp and refreshing wine with apricot and citrus notes. We thought this would be perfect with some brie cheese. Not too aggressive but not a pushover either.
Next up was their 2011 Confluence, a blend of Cabernet Sauvignon, Cabernet Franc, Merlot and Petite Verdot. Definitely easier to call it Confluence, right? The blend of varietals made every part of the palate dance, with a surprisingly dry finish.
Their 2011 Merlot California contains a bit of Cabernet Sauvignon and Cabernet Franc to round out the Merlot edges. If you are introducing someone to the Merlot varietal, this is a great "gateway" Merlot. Our group agreed that this one could hold its own for years to come.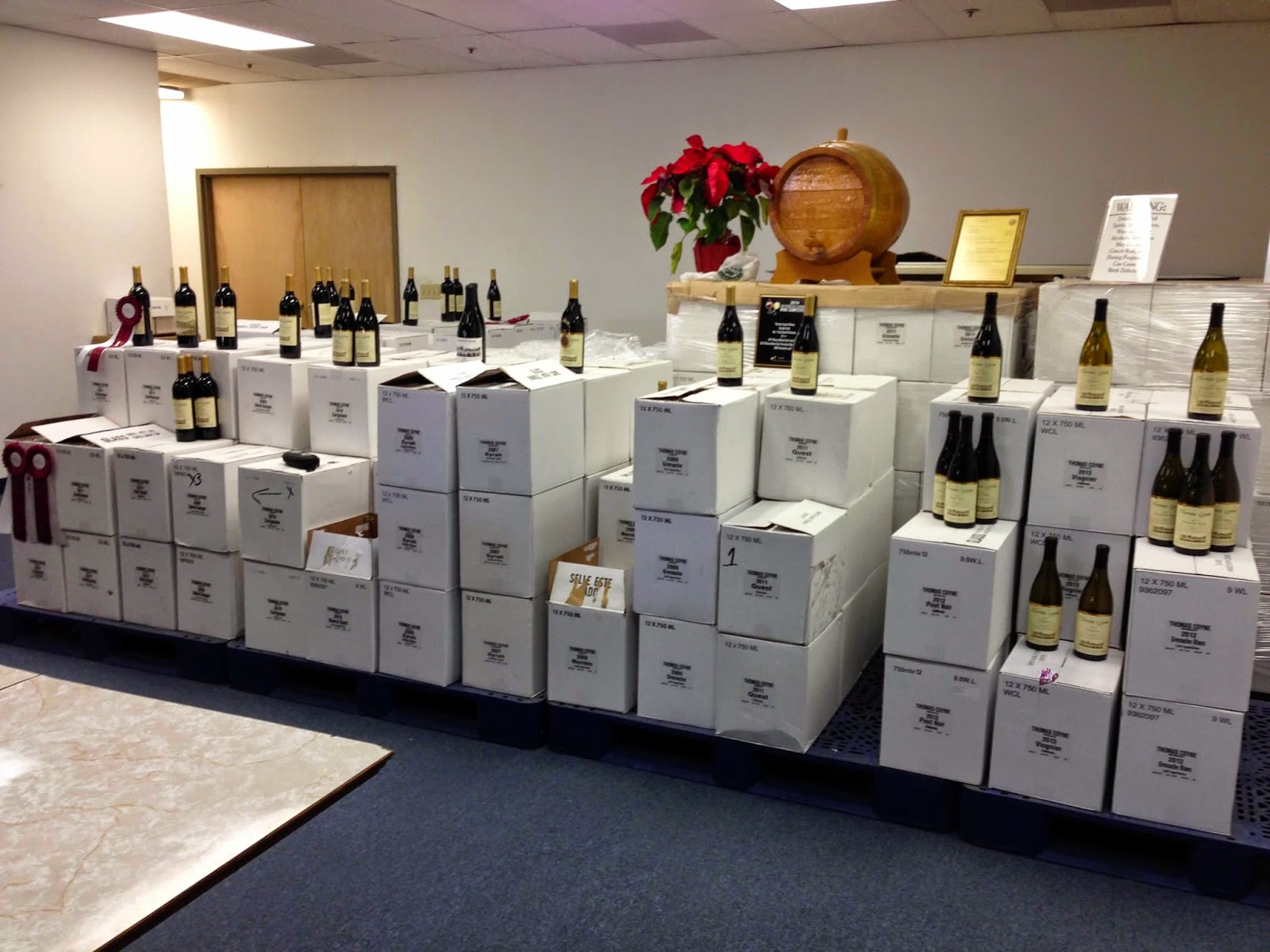 Their 2011 Merlot Livermore had aromas of hay and tobacco, with some herbs with the fruit and a very pleasant finish. This Merlot is a great choice to drink right now!
We moved on the their 2009 Cabernet Sauvignon. Nearly sold out, this is a great cab; complex and balanced with cherry and vanilla on the nose. We bought another bottle, just to be safe.
The 2012 Petite Verdot has the fruit front and center. We would pair it with a seared pork chop or maybe a curried chicken breast.
Next we tasted their 2010 Vino Tinto Reserva. A festival of flavors, this is a wine that can stand up to nearly any meal.
We wrapped up our visit with a taste of their 2009 Port. A classic, jammy Port, this is a port-lover's Port. Given the impending cold season, we purchased another bottle to help us stay healthy.
We said our goodbyes just as another group came into the tasting room. Hopefully they had as much fun as we did!
---
About the Author
: John grills a mean steak and is always in the market for another wine fridge. Believes that if a winery has more than 10 employees, it's probably too big. Buys wine faster than he drinks it, but who cares?
---
click here to SUBSCRIBE
!