A sunny, lazy Sunday afternoon in Livermore wine country! What could we possibly do? Of course, we chose to have a picnic at Retzlaff Vineyards and made the most of the day!
We love the wine and the property at Retzlaff Vineyards, and it had been far too long since our last visit! This was the perfect day to fix this oversight. We arrived to find the parking lot holding an open space right in front for us, and rows of vines heavy with fruit. It was clearly harvest time and the scene really put us in the mood for some wine. Our visit was off to a great start!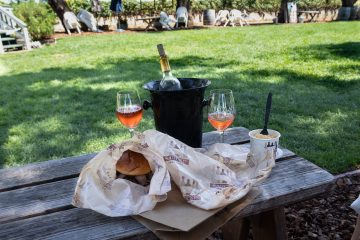 Our approach to a picnic was definitely low stress and effort. Instead of packing a picnic basket at home, we remembered, "there's an App for that!" In a few minutes we created an electronic order for take-out at Sauced.  Mission accomplished! The pickup experience at Sauced was quick and easy, allowing us to stroll onto the Retzlaff grounds relaxed and ready to picnic. We ducked into the tasting room and purchased a bottle of their 2018 Estate Isabelle's Blush, Dry Merlot Rosé to pair with our bbq lunch. The playfull, balanced fruit in the wine played very well with creaminess of the Sauced mac and cheese. The Merlot-driven assertiveness stood up to the smokiness of my sliced brisket sandwich.
Once our picnic was complete, we went back into the tasting room to taste what was new since our last visit. As usual, the tasting bar was hosting several groups of happy tasters, with wine guides Connie and Michel keeping track of everyone's progress through the tasting flight with ease. We took our place at the bar and readied ourselves for a lovely experience. The tasting menu was quite extensive, so we knew that we would be making some tough choices.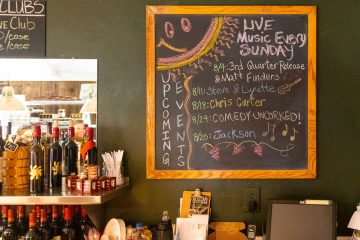 The 2018 Estate Sauvignon Blanc was a treat just to smell. I spent enough time enjoying the aroma that others suggested that I might have misunderstood the word "tasting." A smooth mouth feel and pineapple and pear notes made it equally fun to sip! We learned that this wine spent six months on 40% neutral and 60% new French oak, which explains the creamy dance that the wine took on its way across the tongue.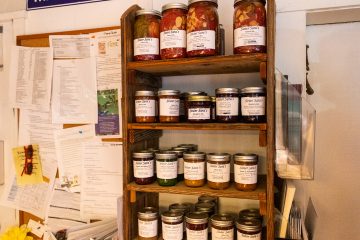 Their 2018 Estate Chardonnay was a hit, with all the fruit and none of the popcorn butter that comes with many Chards. The 2013 Estate Merlot was a classic, with a soft mouth and a finish of cherry and plum balanced on just enough acid to stand up to a nice plate of pasta bolognese. We completed our flight with their Cab/Merlot blend, a beautiful wine with gentle layers of fruit ending with a dark plum finish. A bit smokey and mysterious, begging for a BBQ tri tip. Quite a nice way to wrap up our tasting! We thanked Connie and Michel for the incredible tasting and set off into the afternoon sun.
---
About the Author
: John grills a mean steak and is always in the market for another wine fridge. Believes that if a winery has more than 10 employees, it's probably too big. Buys wine faster than he drinks it, but who cares?
---
It pays to subscribe!
We will send you a brief email whenever there's a new post, so you'll never miss an article. We promise not to be a pest. Unsubscribe any time you like. And, of course, we won't let ANYONE else use our subscriber list. By subscribing, you agree to our
Privacy Policy
.
So go ahead,
click here to SUBSCRIBE
!