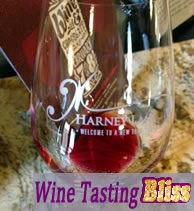 Our Lodi wine tasting adventure continued to the Harney Lane Winery. Unlike our first stop, Delicato Family Vineyards, Harney Lane is an intimate, boutique winery. Great architecture, warm interiors, expansive exteriors, everything comes together to create a personal interaction with the wines. And the wines! Much fun was in store for us.
The beautiful tasting room is surrounded by over 100 acres of old Zinfandel vines. These vines have trunks larger than my wrist. Vines that have been alive twice as long as I have. These Zinfandel vines can produce some amazing fruit,so we were very excited to try the Harney Lane wines.
We started with their 2013 Albariño. The  Albariño grape from Portugal, primarily grown in Spain. The Harney Lane Albariño is crisp and satisfying, perfect with cheese and omelets. Frankly, we couldn't get enough.
The 2013 Chardonnay was crisp and lightly oaked. Some of us noticed butterscotch notes. All of us looked forward to enjoying this beside the pool next summer.

Next up was a unique 2013 Dry Rosé. A blend of Tempranillo, Petite Sirah and Zinfandel, this unique blend had floral aromas and a pleasant fruit-forward taste, with even a hint of grapefruit. A great wine when you're ready for something different.
We finally made it to the Zins! First we tasted their 2012 Old Vine Zinfandel. Our wine guide Tori called this a "slap of the hand wine" meaning that when someone tried to share this wine, you should slap their hand away. The depth of flavor from the 110 year-old vines was immediately apparent. There was something bordering on a licorice mouth feel, with plenty of zippy pepper at on the finish. Well worth the wait!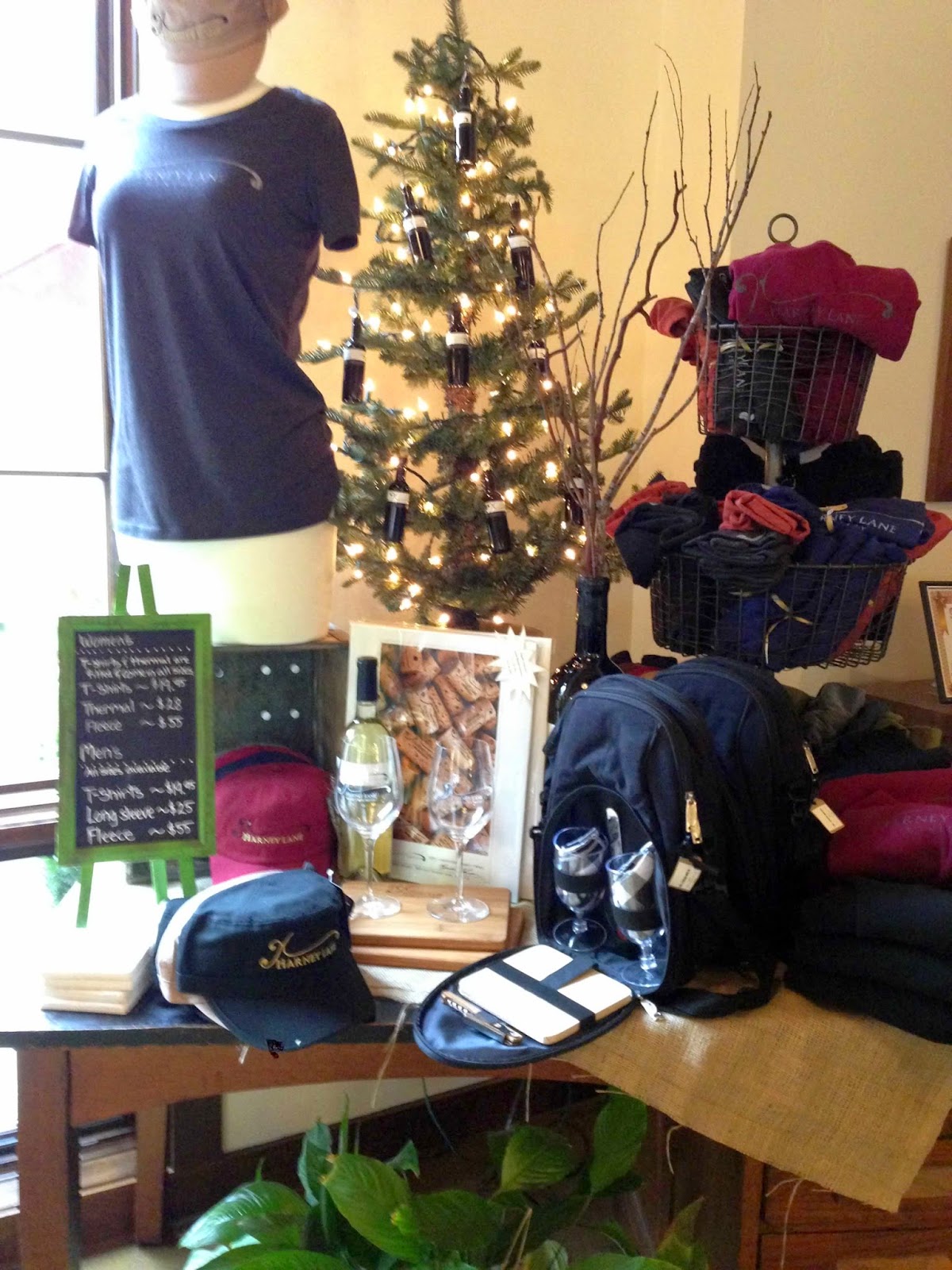 The "other" Zin was a 2011 Estate Zinfandel. Softened with 5% Petite Sirah. Although no hand slapping was suggested, this is a Zin for every occasion. Bright and assertive, this pairs well with BBQ or any equally-assertive meals.
The 2010 Tempranillo was a big hit with our group. With a leathery nose and a long, smoky-spice finish, the influence of the Hungarian oak was apparent. A bottle of this great wine just had to come home with us!
Their newest release was their 2012 Petite Sirah. We were present for their first day of tasting, and we could taste the potential. Nice leather and tobacco aromas with nice berry notes on the finish. This wine will be amazing in short order.
Our final taste was of their Lizzy James Dessert Wine. Unlike most fortified wines that have Brandy added, this wine uses Everclear as fortification. Judi, who doesn't often appreciate Port-style dessert wines, was an immediate supporter. Tori, our wine guide, mentioned that she had personally hand-dipped every bottle top. With Judi's enthusiasm and Tori's personal touch, we felt that a bottle of this fascinating dessert wine had a place in our wine fridge.
---
About the Author
: John grills a mean steak and is always in the market for another wine fridge. Believes that if a winery has more than 10 employees, it's probably too big. Buys wine faster than he drinks it, but who cares?
---
It pays to subscribe!
We will send you a brief email whenever there's a new post, so you'll never miss an article. We promise not to be a pest. Unsubscribe any time you like. And, of course, we won't let ANYONE else use our subscriber list. By subscribing, you agree to our
Privacy Policy
.
So go ahead,
click here to SUBSCRIBE
!