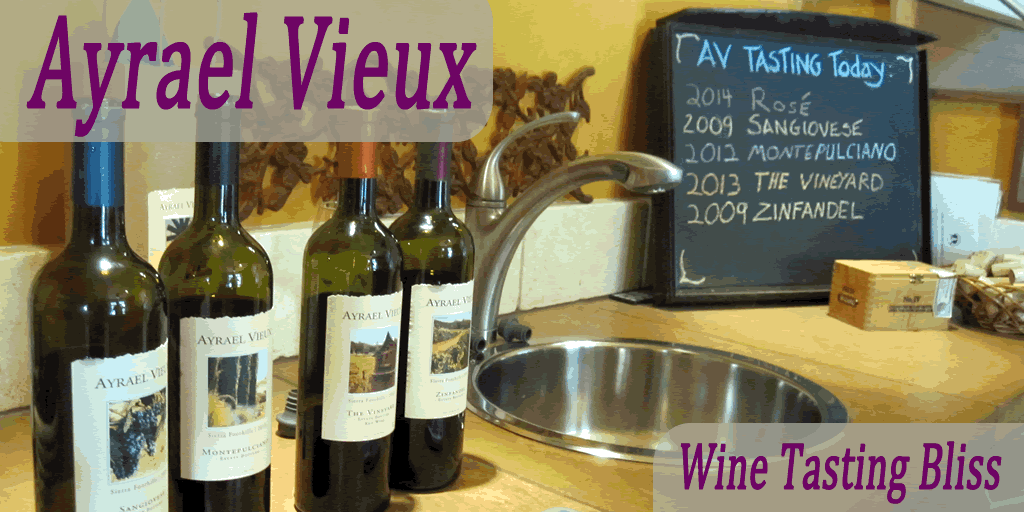 Our love for small wineries is epic. No disrespect to larger wineries because they can produce amazing wines as well, but we love to talk with the people who actually make the wine. Our Murphys trip took us from Mineral Wines to another perfect example of "smaller is better" as we returned to a previous favorite: Ayrael View Winery.
Ollie awaiting some pets
As we pulled into the parking area, we were greeted enthusiastically by Ollie, the winery dog. It's great to be known by winery staff, but even better to be known by winery dogs! It was as though we had been there only yesterday. Doubters might say that Ollie greets everyone this way, but he made us feel special, and that's all that matters, really. Once we all had our turn petting Ollie, we were reintroduced to Bob Eisenman, winery owner and Ollie's chief of staff.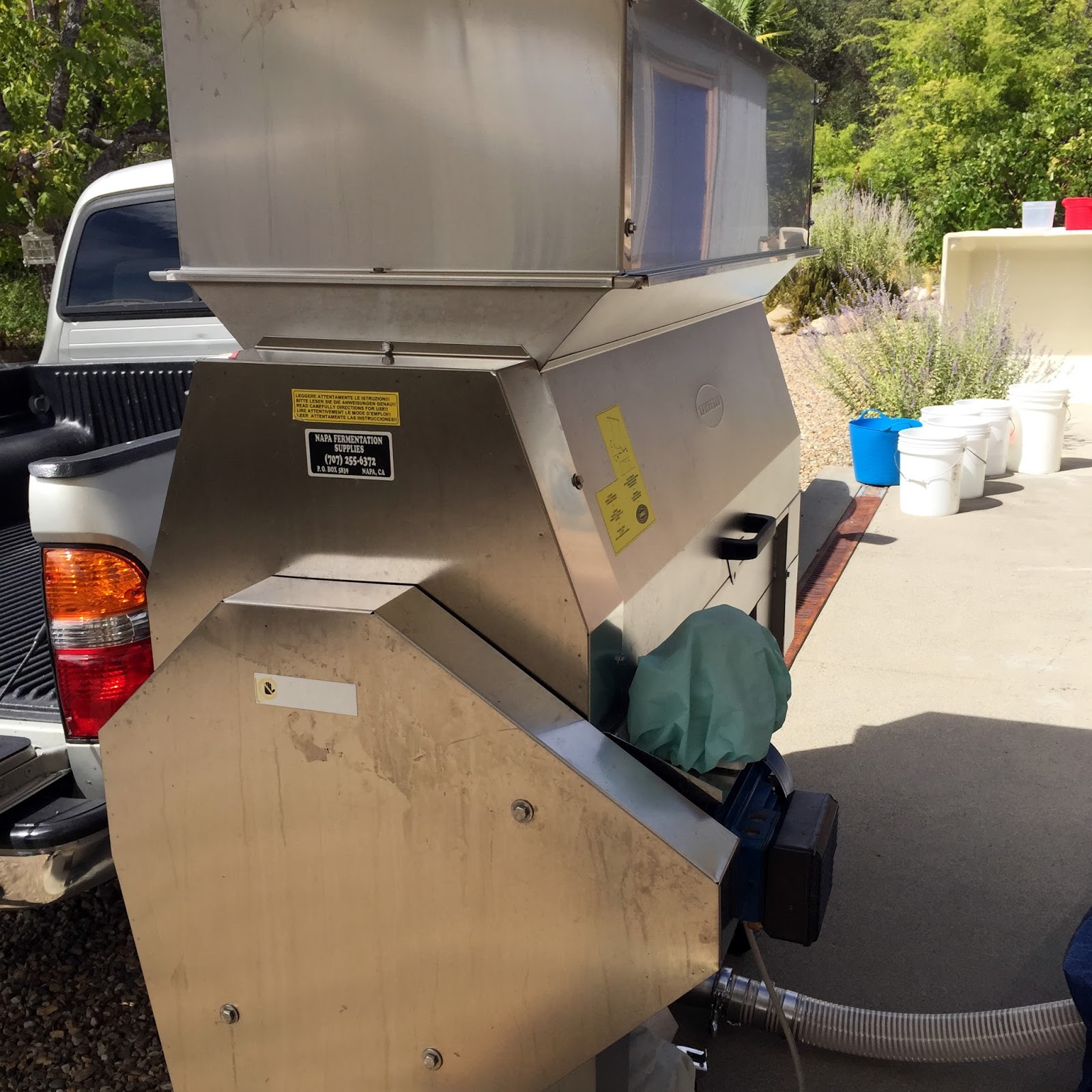 Ready for harvest!
Hellos completed, Bob walked us back to the vineyard, past glistening equipment standing ready for the impending harvest. We discovered that our arrival had interrupted Bob's repair of an ailing wheel on a garden trailer destined to carry grapes from vine to press. Bob waved away our offers to return on a less busy day, assuring us that his preparations were well along and he was confident that he would be ready for harvest tomorrow, with or without our visit.
We reached the rows of mesh-covered vines, each heavy with grapes. Bob swept back the netting and picked a berry bunch for us. These Zinfandel grapes were delicious! The only reason not to demand that Safeway immediately start selling Zin grapes is that it would depress the supply of Zinfandel wine to an unacceptable level. We tasted a few more varieties of grapes before making our way back to the tasting room. So far, delicious!
Deliciousness on the vine
We actually passed through the tasting room into the production area behind. The room had the delicious aroma of the earliest stages of wine production. Why isn't there a cologne of  this? We learned that wine maker Kate MacDonald had some of her Napa fruit already picked and in punch down bins. Talk about foretelling great things to come!
We made ourselves comfortable in the tasting room, discovering that the tasting menu had expanded! In addition to the Rosé, Sangiovese, Montepulciano, and Zinfandel, there was a new release: a 2013 blend called The Vineyard. Based on memories of our last tasting, we couldn't wait to get started.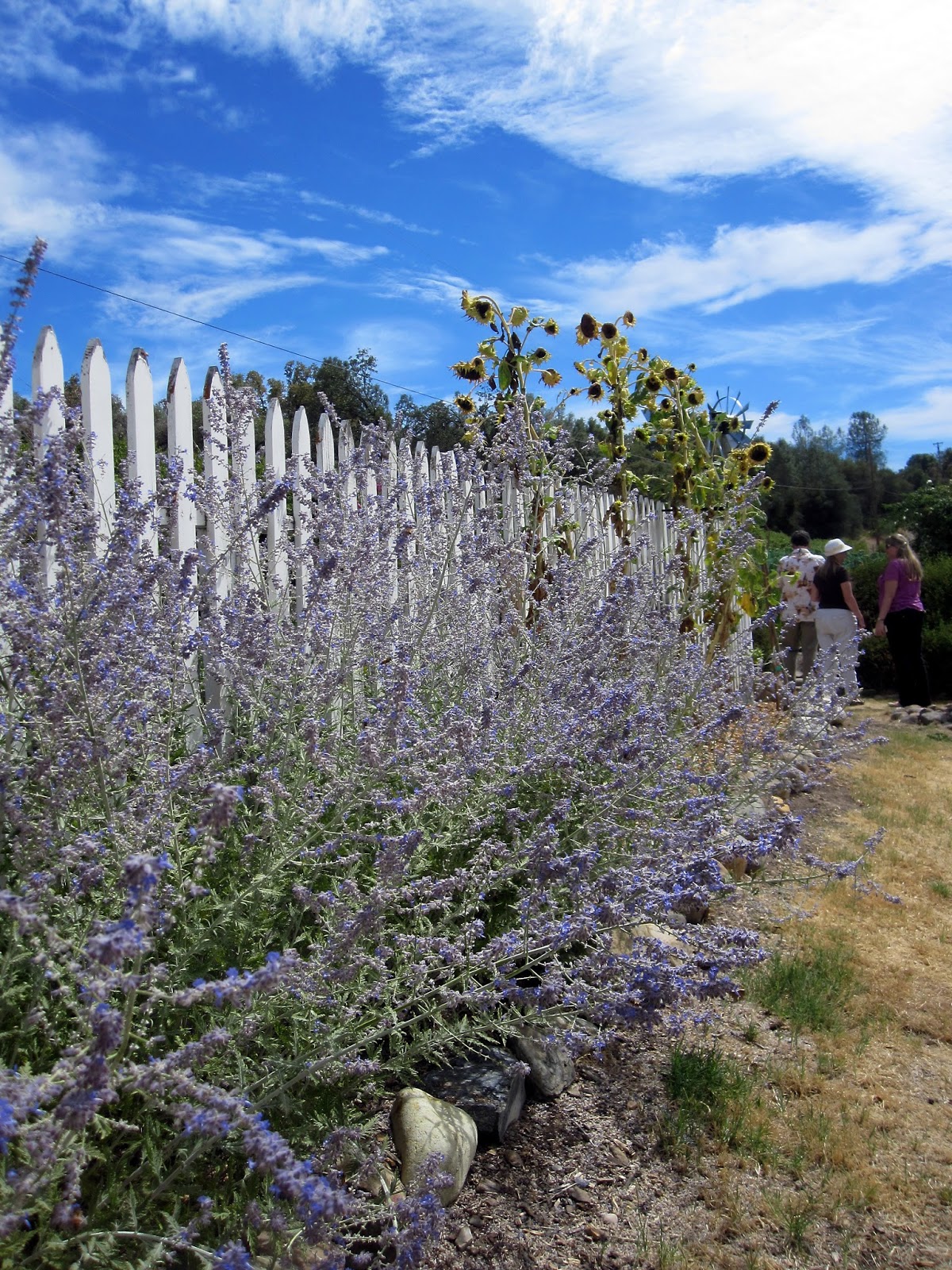 The 2014 Sangiovese Rosé was just as crisp and pool-side ready as before.  A Rosé for people who are sure that they don't like Rosés. The 2009 Sangiovese has only improved in the six months since our first taste, as has my personal favorite, the 2012 Montepulciano. The 2009 Zinfandel seemed more flavorful than our last visit, so it was placed at the top of our "take home" list.
The take home list got a bit of reorganization when we tasted the newcomer, the 2013 The Vineyard. This blend of Sangiovese, Zinfandel and Montepulciano (yes, everything in their vineyard) brought forward the best of each varietal: the fruit festival of Sangiovese, the pepper from the Zinfandel, and the smooth balance and magical finish of the Montepulciano.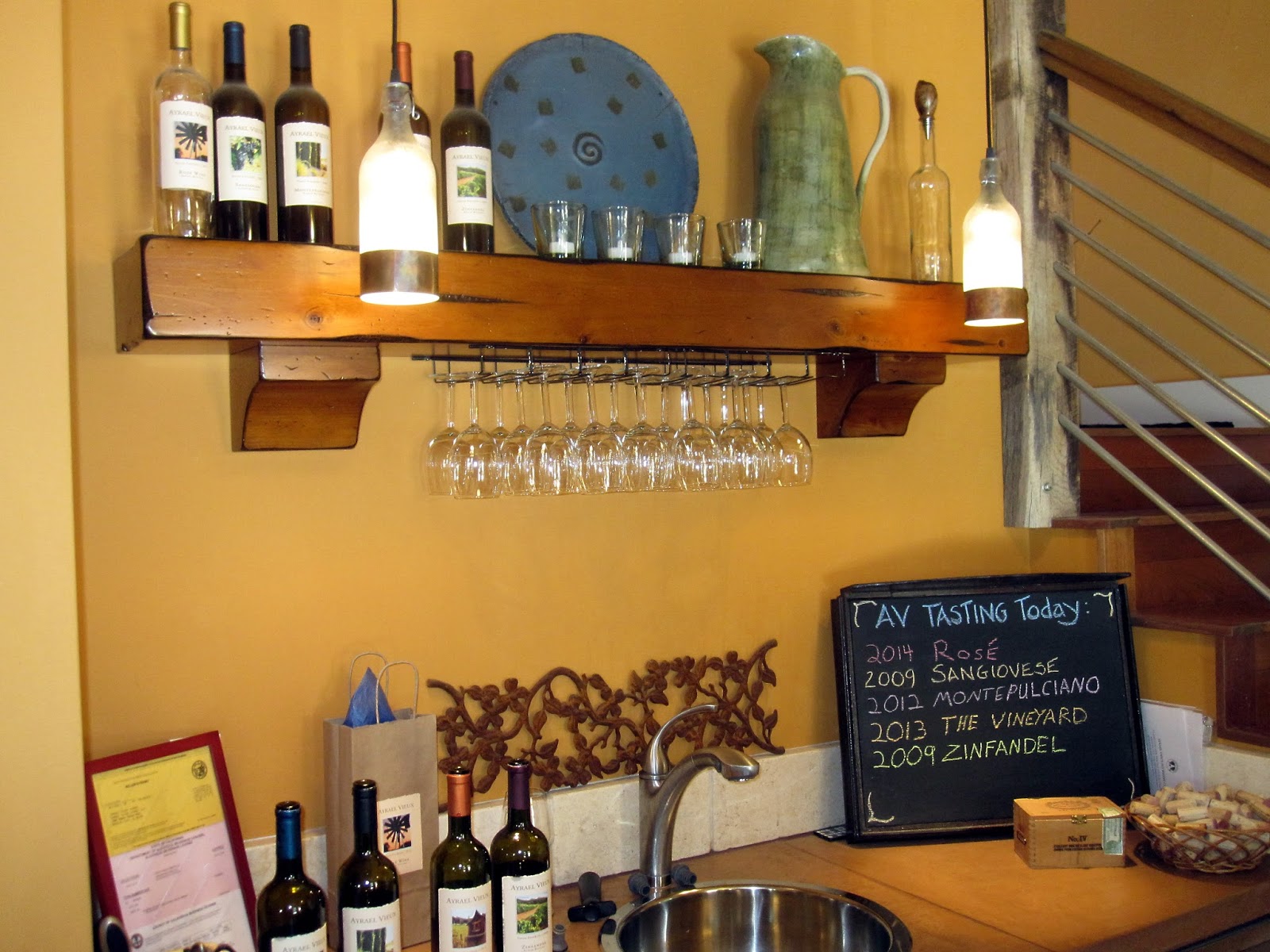 Any thought of sticking with our "no more than two bottles per winery" buying commitment went out the window. Our wine storage at home is near (or beyond) capacity, but we couldn't help ourselves, we bought a half-case of these wonderful wines. After all, life is uncertain and who knows when we will next make it up to Murphys?
We had big plans for the rest of our day, so we said goodbye to Bob and Ollie and set off toward Murphys. What's next? You'll just have to check back in a few days!
Cheers!
---
About the Author
: John grills a mean steak and is always in the market for another wine fridge. Believes that if a winery has more than 10 employees, it's probably too big. Buys wine faster than he drinks it, but who cares?
---
It pays to subscribe!
We will send you a brief email whenever there's a new post, so you'll never miss an article. We promise not to be a pest. Unsubscribe any time you like. And, of course, we won't let ANYONE else use our subscriber list. By subscribing, you agree to our
Privacy Policy
.
So go ahead,
click here to SUBSCRIBE
!