The Tanner Vineyards tasting room is very much in the geographic and functional center of Murphys. Across the street from the historic Murphys Hotel and adjacent to dozens of restaurants and other tasting rooms, the Tanner tasting room is an ideal starting point for any Murphys experience. The building's walls may be bowed, but the wines are straight-up wonderful!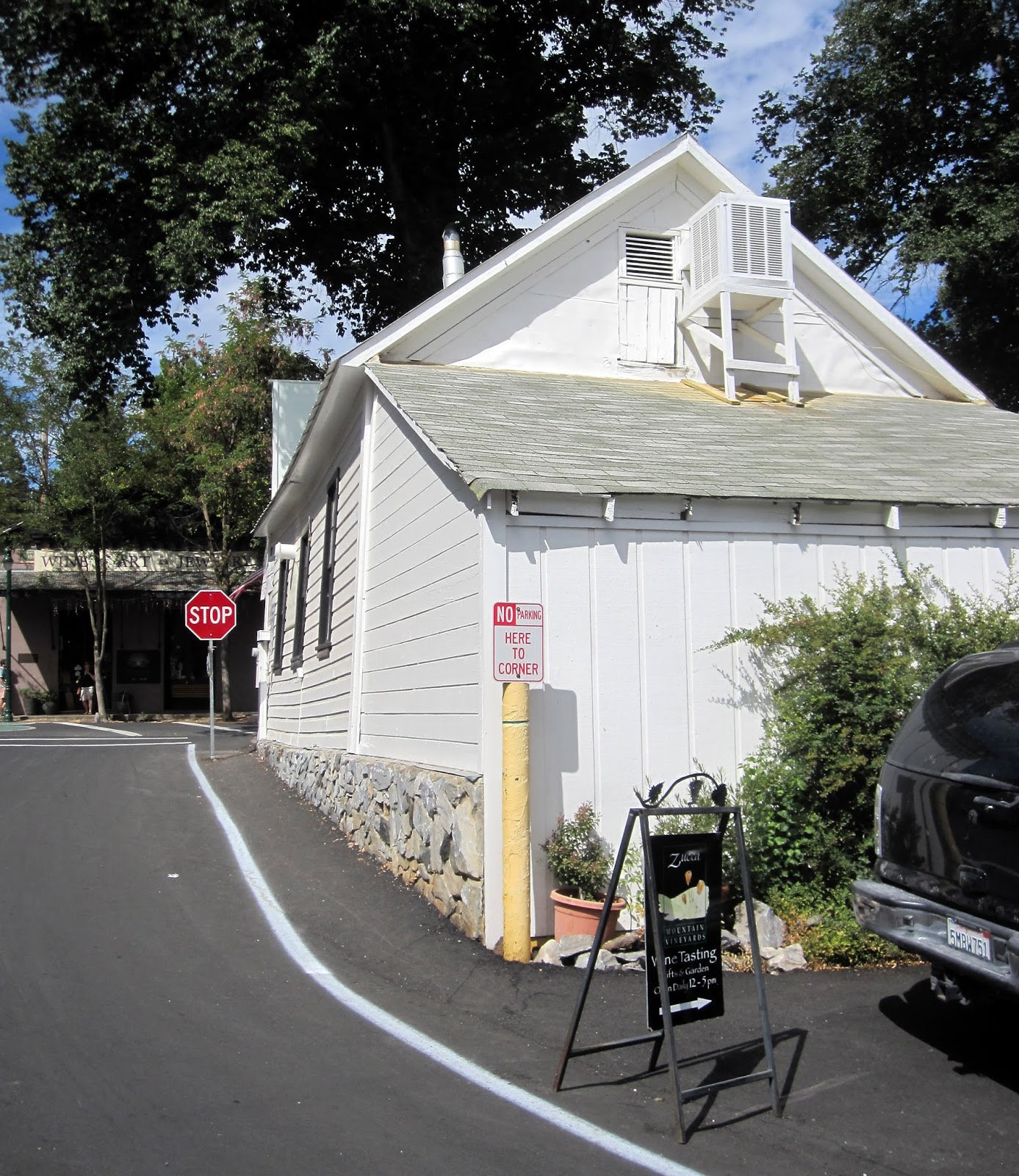 Leaning walls
After tasting at two somewhat rural wineries (Mineral and Ayreal Vieux), we ventured into "downtown" Murphys to a less car-centric form of wine tasting. Our good parking karma held, providing a great parking spot just off Main Street and the tasting room nexus, and we selected Tanner Vineyards as our first tasting room.
The tasting room was a treat for the eyes, with decorations and arts and crafts for sale, plus rows of wine bottles standing ready to take on the onslaught of tasters. We moved up to the bar and met our wine guide for the day, Erin. She gave us a quick overview of their approach to tasting (basically white- or red-centric tasting lists), winemaking (all estate-grown grapes from vineyards four miles away) and gave us a minute to make our choices.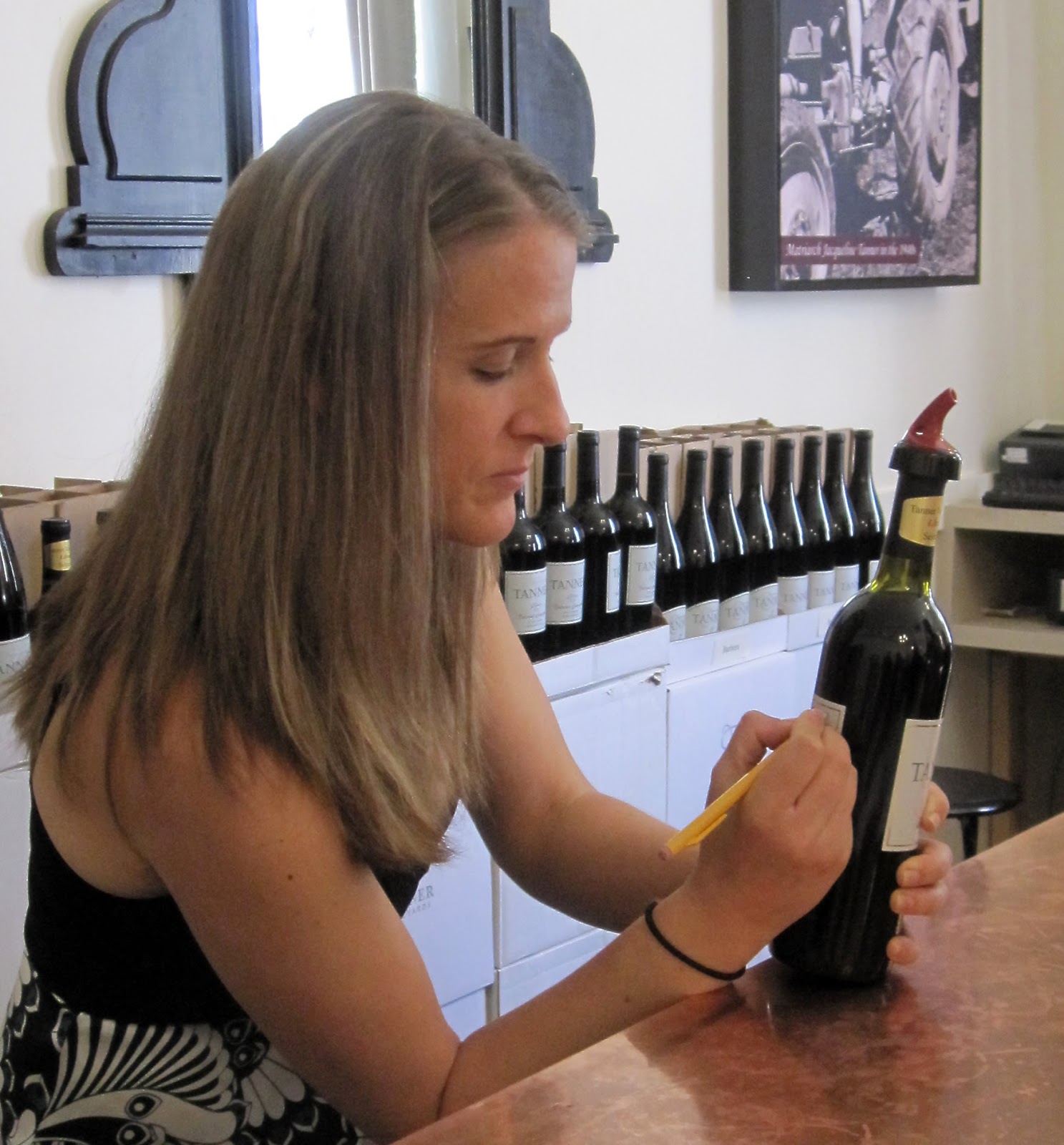 Erin opens a fresh one
We made the obvious choice: half on one tasting menu and half on the other, with the best intentions to share when the wine was particularly delicious. Erin set us up with glasses and we were off!
Judi and I were on the red wine side, but our first taste was their T Rosé Sparkling. We enjoyed the fanciful fruit notes floating on a gentle bed of bubbles. We found hints of strawberries and appreciated the smooth and surprisingly long finish. Just right for a Sunday brunch!
Sneaky selfie
Next up was another white wine, their 2013 Golden River Blanc, made from 85% Viognier and 15% Vermentino. The Vermentino grape is light-skinned and very popular in Italian wine. It is grown throughout Sardinia, where it is called Pigato. We loved the great balance of fruit and floral notes and felt that this was an ideal "cheese and crackers" wine.
We finally made our way to the reds, with their 2012 Barbera. This wine showed dark cherry notes with a pepper surprise on the back end. This wine won a lot of fans in our group.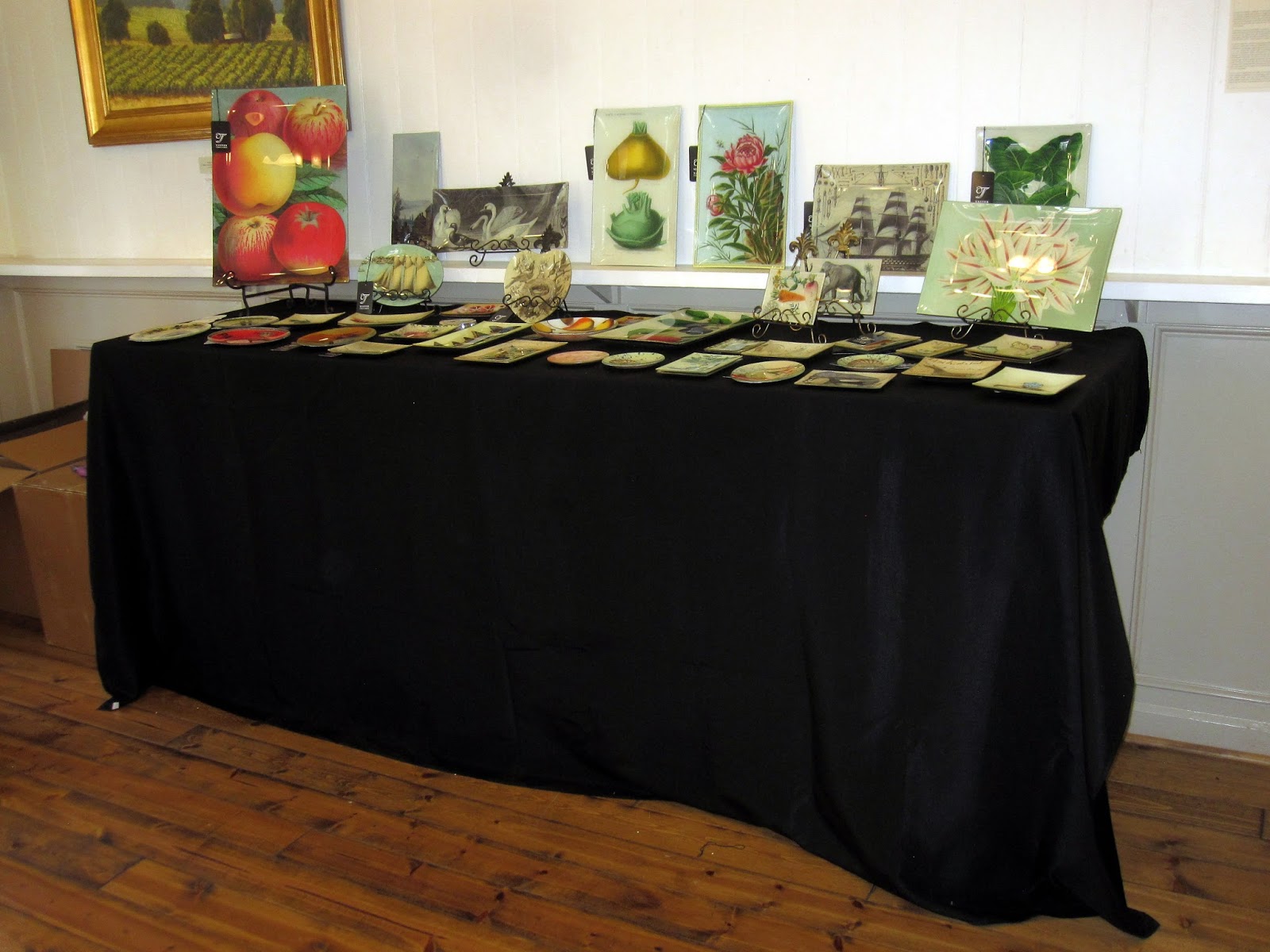 Their 2011 Angelo's Red, a blend of 85% Carignane and 15% Mouvedre was next. Named after their great-grandfather, Angelo Sciaccaluga (said to be the first licensed winemaker in Calaveras County), we liked the plum and cherry notes and the surprising grapefruit finish.
Next was the 2012 Mélange de Mére. This delicious blend (Cabernet Sauvignon, Syrah and Mouvedre) was named in honor of Jacqueline Tanner, the mother of the family. This is a great food wine, with enough backbone to pair well with rich foods.
A very happy surprise was next, their 2011 Petit Verdot. Wow! We loved what this wine did to the middle of our tongue. It gave us a great balance of fruit, tart and acid. A superior wine at a reasonable price. This will not last, so check it out soon.
We wrapped up our tasting with a nice New Release Moscato, a great after-dinner experience. We gathered up our bottles for purchase and said our thanks and goodbyes to Erin.  Off we went in search of our next tasting!
---
About the Author
: John grills a mean steak and is always in the market for another wine fridge. Believes that if a winery has more than 10 employees, it's probably too big. Buys wine faster than he drinks it, but who cares?
---
It pays to subscribe!
We will send you a brief email whenever there's a new post, so you'll never miss an article. We promise not to be a pest. Unsubscribe any time you like. And, of course, we won't let ANYONE else use our subscriber list. By subscribing, you agree to our
Privacy Policy
.
So go ahead,
click here to SUBSCRIBE
!