As "sheltering in place" drags on, we like to think of happier times. Those memories include numerous visits to family-owned Omega Road Winery. So it only made sense to spend some time (electronically) with one of the owner/winemakers Alexandra Henkelman!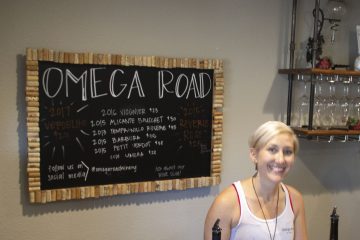 To stay safe and maintain proper social distancing, we interacted with Alexandra by email rather than face-to-face. Her passion for the craft of winemaking really comes through whenever we talk. Luckily, we had recently visited in person, so it was easy to hear Alexandra's voice in our head as we read her responses.
How did you get into the wine business? Did you expect to be a winemaker from an early age? How did you settle in Livermore?
My dad is responsible for getting me into the business. He had the opportunity to work in some incredible wineries in Napa after serving in the army and, even though he didn't continue in the industry, he developed a love of wine. When he started making wine at home, I was intrigued and started hanging out with him. We took classes together and we both fell in love with the craft of winemaking. It has now been 10 years that we've been making wine together and I wouldn't change a thing. At first, we were making wine in a very small facility in San Ramon. However, we were quickly outgrowing the space and we knew that, in order to expand, we wanted to be in Livermore community – award-winning winemakers, rich history, and incredible community.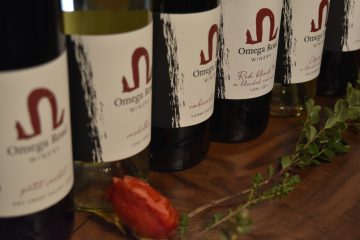 Are there particular regional styles that influence your work? What are your favorite varietals? Do you prefer to create "pure varietal" wines or blends?
When I think about wine, I think that a sense of "place" (aka terroir) is so important. Though we don't have our own vineyards, Dad and I know the importance of beautiful vines that are cared for with the utmost respect and attention. We want every wine we craft to bring out the brilliance of the fruit. Sometimes that means letting a varietal shine on its own, sometimes that means creating a blend.
Are there any emerging wine trends that interest you? Any changes in what your customers ask for when they come in?
I love that our customers and the wine community seems to be more adventurous! It's so fun to chat with our customers about the interesting varietals we're trying out and the unique blends we put together.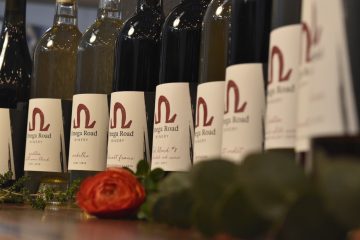 What's something exciting or unique about your winery that you would love for our readers to know?
Often, wine can be a family business, so in that sense, we aren't very different – both my dad and I are involved in just about every step of the process. We're in the tasting room with customers, we're writing the emails our club receives, we're making deliveries to restaurants. Beyond the wine, we want to create a community of connection. For me in particular, I love how wine has the power to bring people together – it facilitates connection, helps to build conversation, and more.
How is your winery handling our "shelter in place" situation?
I'm not going to lie, this is a tough season. The first priority is the safety of our community. We are continuing to keep up with winery operations, but limiting contact with the world around us. We're taking every precaution to ensure that we and our environment are as safe as possible. In the midst of it all, we also want to make sure that our customers are taken care of during our shelter-in-place. With that, we're offering discounts on shipping for all customers (our online store will be up and running soon), curbside pickup hours, and local delivery options.
Where can we find you, how can our readers connect with you?
The best way to get ahold of us right now is by giving us a call (925-290-8616) or sending us an email (info@omegaroadwinery.com). We are updating our website to allow for online orders to be placed, but until that's up and running, give us a call.
Many thanks to Alexandra Henkelman for taking time to share some of her thoughts. Hopefully we can visit her in the Omega Road tasting room!
---
About the Author
: John grills a mean steak and is always in the market for another wine fridge. Believes that if a winery has more than 10 employees, it's probably too big. Buys wine faster than he drinks it, but who cares?
---
It pays to subscribe!
We will send you a brief email whenever there's a new post, so you'll never miss an article. We promise not to be a pest. Unsubscribe any time you like. And, of course, we won't let ANYONE else use our subscriber list. By subscribing, you agree to our
Privacy Policy
.
So go ahead,
click here to SUBSCRIBE
!